View from the lab - Ric Stern's Tour de France sports science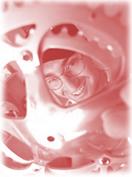 Ric Stern
British ABCC coach Ric Stern (www.cyclecoach.com) is a regular contributor to Cyclingnews' Form & Fitness section along with being a full time coach. Still an active rider when time allows, Ric will be providing a physiological insight into the challenges that face the riders in the Tour.
July 4, 2006: Nearly for Matthias Kessler
Matthias Kessler (T-Mobile)
Photo ©: Sirotti

Nine out of ten. That's how I'd score Matthias Kessler's last minute chance for glory in stage 2 (not stage 3!). It was a well-timed move that occurred on a climb with just six kilometres to go. The early breakaways had been caught, and it looked like the peloton would ride en masse to the finish. However, this is a strange Tour and Kessler spotted his chance. It was an almost perfect move.
Kessler kept it going and had a tentative 8-second lead with 1000 metres to go. We know now that, that wasn't enough time for him and he was swallowed by what was left of the front group (a crash had split the peloton). Heartbreakingly, he was caught around 250 metres to go. He must've been devastated.
As luck would have it, I was due to analyse Kessler's heart rate (etc) data from yesterday's stage for Polar (www.polardreamteam.com). While some of the crucial data is missing we can see that Kessler must've been near his maximum heart rate coming into the finish. His data shows his heart rate peaking at 198 b/min, which must be near his maximum, or indeed his maximum. It's unlikely that he could have squeezed anymore out of his legs approaching the line.
Potentially, there's always the chance that had he paced the final ~6 km slightly better or in a different manner, that he could have stayed away and won. However, we don't have the data to be able to analyse this.
But what do we know? Well, we know that his heart rate was pegged at or near maximum, and we also know that in the prologue – raced over 7.1 km – that he finished 101st on the stage at ~ 35-seconds. We don't know whether that was a full-on effort or one at (say) ~95%. If we speculate that he rode the prologue at very close (but maybe not quite) to maximum effort, we know that 100 riders went faster than him, and so theoretically the peloton should be able to pull him back prior to the finish of the road stage (which they did). But does that mean, that just because you rode to a mid-pack prologue result that you shouldn't attack near the finish? Hell no! There's all manner of reasons why Kessler's breakaway attempt could've worked.
The teams behind may not have been able to organise a cohesive chase, there could've been a crash, Kessler could have gotten round tighter corners at a better average speed than the peloton (as he'd be able to choose his lines much better), or maybe other riders could've been more fatigued as they'd been chasing down the previous breakaway attempts during the stage. So, if you're not a bunch sprinter take a chance. Nothing ventured, nothing gained!
What's a good training session for breakaways? Apart from the MAP type intervals mentioned in the prologue stage, I like to simulate breakaways in training by attacking hard (but not all out, around zone 6 – 7) for 30-seconds, then ~5-minutes at TT effort, ride easy for a minute and rinse and repeat several times. Of course, there are other sessions that will help you (and maybe increase your fitness more), but this one sure is fun. I practice this, starting the 30-sec effort coming out of a corner or over the top of a climb, as this is where you may attack in a race. Now, go attack!