Latest Cycling News, January 27, 2009
Edited by Bjorn Haake
UCI says "dirty thirty" statements not quite accurate
The UCI denies that there are thirty riders involved in current investigations
Photo ©: Gregor Brown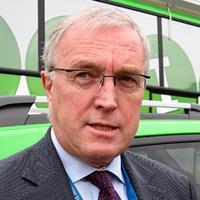 Recent statements concerning doping investigations stemming from the biological passport programme "do not correspond to what an in-depth analysis by the UCI experts has established in the present situation," the International Cycling Union (UCI) said in a press release issued Monday night.
Over the weekend, Robin Parisotto, a blood-doping expert working for the UCI, said in an interview on German television that "The UCI has taken and examined more than 1,000 blood samples from riders for the biological passport. More than 30 are suspicious and some [riders] could face a ban." In its press release, the German sender ARD said that the blood values of some riders "clearly indicated blood doping."
The UCI noted that it had collected 8,300 blood samples from 804 riders for the biological passport programme. These profiles were then reviewed by a group of nine independent scientific experts, who were to give recommendations as to whether there was an indication of blood manipulation.
The first results showed "a number of profiles that could be qualified as 'abnormal' and which required further attention from the experts," the UCI said. However, after further examination, a number of these were no longer considered suspect, while others were found to justify additional testing.
"A small number of profiles is now under further scrutiny following high scientific and legal standards," according to the UCI. However, it is "critically important that the UCI will proceed only on sound evidence of doping.
"The UCI invested significant efforts in 2008 to establish and lay the foundations for the biological passport. It has proved to be very valuable in terms of building up information, experience and know-how," the UCI concluded. "It is a solid basis for bringing the biological passport at cruising speed in 2009."(SW)
Reopened Operación Puerto will require oral testimony
Spanish Sports Minister Jaime Lissavetzky has confirmed that "oral testimonies" will be required at the reopened Operación Puerto trial. It is assumed that he meant cyclists would have to testify, but he did not specify who would be involved.
"The court has decided to reopen the investigation and a judgment will be made at the appropriate time."
Operación Puerto first came to light in May 2006 when Team Liberty Seguros manager Manolo Saiz was arrested. The investigation concerned blood doping conducted by Dr. Eufemiano Fuentes.
Judge Antonio Serrano has twice closed the investigation, saying the actions were not illegal at that time. Earlier this month a provincial Madrid court ordered the case reopened, on the basis that the blood doping could be a threat to public health.(SW)
May 18, 2009 - Valverde to start Catalunya
May 15, 2009 - Valverde not welcome in Denmark
May 14, 2009 - Spanish federation wants proof in Valverde case
May 13, 2009 - Spanish Olympic Committee defends Valverde
May 12, 2009 - Valverde responds to sanction
May 11, 2009 - Italian tribunal delivers Valverde two-year suspension
May 8, 2009 - Valverde case: Italian Olympic Committee defends Torri
May 7, 2009 - Valverde to take legal action against CONI prosecutor
May 5, 2009 - WADA and Spanish federation join CONI and UCI on Valverde
May 1, 2009 - International Cycling Union joins in on Valverde's hearing in Italy

Quick Step to the top
The entire Quick Step squad for 2009
Photo ©: AFP

Team Quick Step took the lead in the individual and team rankings this month, and also saw Stijn Devolder and Wouter Weylandt return to training after injuries.
Allan Davis became the year's first leader in the UCI's world ranking, based on his three stage wins and overall title in the Tour Down Under. Those results also gave the Belgian ProTour team the lead in the team rankings.
"We're extremely satisfied," said team manager Patrick Lefevere. "It's a matter of great pride to be ahead in these standings."
Both Devolder and Weylandt returned to training over the weekend after recovering from injuries which sent them home from the team's Spanish training camp. Devolder flew home the middle of the month with pain in his left knee. A week of rest has solved the problem.
Weylandt had problems with his foot, knee and hamstring. He is now back on schedule to ride the Tour of Qatar, which starts this coming weekend.(SW)
Photography
For a thumbnail gallery of these images, click here
Images by AFP Photo
Riders rise up at Rabobank
Will Oscar Freire get special treatment under the Rabobank fine system?
Photo ©: Elmar Krings

Riders are protesting against the list of fines for "etiquette" violations issued by Team Rabobank earlier this month. Riders have complained to both the Association of Professional Cyclists (PCA) and the International Cycling Union (UCI).
Dutch riders are looking for action from the VVBW, the national trade union for professional cyclists, whose lawyer Wil van Megen says the rules violate work laws. The VVBW and the legal staff of Rabobank are scheduled to meet early next month.
Van Megen told telesport.nl that the Rabobank rules "cross the legal lines. It amounts to absurdity."
The attorney also noted that some riders are afraid that the rules will not be applied evenly. He said that star sprinter and three-time World Champion Oscar Freire often shows up late, a violation which is punishable by a warning or a fine of up to 5,000 euro for repeated violations. The riders do not believe that the team would punish Freire as quickly as it would a young new-pro rider, Van Megen indicated.
Team spokesman Luuc Eisenga said that the whole matter had been discussed at the team's training camp. "Our riders' council knows nothing of a possible action," he said.
The Rabobank list of violations range from riding without a helmet to missing flights to giving unauthorised interviews, among others. The punishments range from warnings to dismissal, and are based on whether a rider earns more or less than 350,000 euro per year.(SW)
Mallorca is ready
By Antonio J. Salmerón
The Challenge de Mallorca will start Sunday, February 8, with a circuit race on its traditional 10-kilometre city course along the Paseo Marítimo in Palma de Mallorca. The race has historically been a way for many professionals to ease into their seasons. While there is an overall classification, riders can choose to contest only a few stages, with no risk of getting eliminated.
The real racing starts on day two with a 176.5-kilometre road race from Son Servera to Cala Millor. The next stage around Inca offers the first mountains, with the Coll de Sóller. At 180.8 kilometres it is also the longest race of the series.
The fourth stage starts and ends in Bunyola and is a new addition to the 2009 Challenge. In the 18-year race history the hometown of professional Antonio Colom (Katyusha) was never part of the competition. The profile is challenging enough that is deemed the decisive race for the overall classification. It is 143.3 kilometres long and has five category-two mountains, with the Coll de Sóller to be climbed twice.
The fifth and last stage is between Magaluf and Palmanova, 147.6 kilometres long and also has five mountains.
Twenty teams, among them 10 ProTour teams, will participate in this event.
Stages
Stage 1 - February 8: Palma-Palma, 100km
Stage 2 - February 9: Son Servera-Cala Millor, 176.5km
Stage 3 - February 10: Inca-Inca, 180.8km
Stage 4 - February 11: Bunyola-Bunyola, 143.3km
Stage 5 - February 12: Magaluf-Palmanova, 147.6km

Pecharromán wins CAS appeal
Jose Antonio Pecharroman
Photo: © AFP
The Court of Arbitration for Sport (CAS) has ruled Jose Antonio Pecharromán's nine months ban be lifted. The sanction was imposed by the Competition Committee of the Spanish Cycling Federation (RFEC) for the use of a substance to treat his baldness problems, according to the press agency Europapress.
CAS has accepted the appeal of Pecharromán, who is represented by lawyer Jose Rodriguez, the former president of the Association of Professional Cyclists (ACP) in Spain. The initial ban was issued on April 9, 2008, by RFEC.
Pecharromán tested positive when he was riding for the Portuguese Benfica team. The test came at the Clásica de los Puertos de Guadarrama, on August 26, 2007. The substance taken was Proscar, which contains finasteride, a masking agent for steroids.
The winner of the 2003 Volta a Catalunya insists that he is innocent. He said that neither the specialist who treated him, dermatologist Romero Nieto, nor the information flyer of the prescribed medicine showed that the product could result in a positive doping control.
Pecharromán was dismissed by Benfica at the end of 2007 and his lawyers also appealed this decision. They argue that the sacking came before the actual sentence was issued and that this was not an intentional case of doping.
Benfica was fined 54,000 euro in compensation for unfair dismissal, although the team appealed the penalty and the case is still pending a final settlement.(AS)
BMC in good hands
By BikeRadar
Heiden was a terrific speed skater before his cycling and medical career
Photo ©: AFP

There are few teams lucky enough to have a former Olympic Champion and Tour de France alumnus as their doctor. For Eric Heiden, it certainly seems nothing succeeds like success.
After winning five Olympic gold medals for speed skating in 1980, Heiden moved on to try his hand at professional cycling. He and Jim Ochowicz helped form the base of the very successful 7-Eleven Cycling Team. During his time with 7-Eleven, Heiden raced the 1986 Tour de France, though a bad crash five days from the finish prevented him from riding into Paris.
Having accomplished many of his sporting goals, Heiden moved back into his medical studies, earning his medical degree from Stanford University in 1991. Since then he has worked for the last several years as team doctor for the US National Cycling Team as well as the doctor for other teams in other sports. Now, along with the doctors Massimo Testa and Scott Major, Heiden, 50, guides the medical and training condition of the BMC Racing Team members.
"I always planned on being a physician so after I got all the competitive sporting out of my system, I settled into school full time in 1987," Heiden said. "I spent a lot of time working with Max during his time with 7-Eleven and Motorola, which was so beneficial to me; it was almost like an internship."
The BMC medical team of Heiden, Testa and Major flew into Santa Rosa, California, for the first weekend of camp in mid-January to conduct all the necessary medical tests on the riders.
"Being a Pro Continental team means that there is a lot of medical information which is required by the International Cycling Union [UCI]," Heiden explained. "So on Saturday we took the riders to the Napa Valley Hospital and made cardiac ultrasound, stress EKG, pulmonary function test for the necessary TUEs [therapeutic use exemptions], as well as basic physical and orthopaedic exams." Following UCI protocol, the tests are intended to confirm that all the athletes are indeed healthy and fit to race. The blood parameter records are also augmented to reflect the latest test.
"Aside from the role the team doctor must play in educating the riders in the fight against doping, the doctor can make the largest contribution to success by imparting his or her knowledge of physiology and the best training methods," Heiden said. "Over the last 20 years people have begun to understand better about how not to stress the metabolic system, how to keep riders from over-training." Keeping an eye on the riders with big potential
Two years ago Heiden agreed to work with BMC along with Testa as team doctors.
His sports career came in handy for his medical studies
Photo ©: AFP

"The cycling community is really small, so when Och [Jim Ochowicz] asked me to work with the team it seemed like a really neat opportunity to join a young organization with a lot of talent," Heiden said. "It's fun working with young guys and seeing them grow into their potential."
Looking at the history of testing the team doctors have made on many of the members of BMC, Dr. Heiden ventures to guess there are several who have the physical capabilities to reach the very top of the sport.
"There are four or five guys on the team at the moment who have very good potential," Heiden added. "We can identify talent with the testing but there are so many other components that contribute to winning races that we can never be sure the talent will translate into results. But it will be fun to see them develop."
Nearly 30 years after he first raced professionally, Heiden has seen a lot of changes to the sport, but still feels very much at home in its atmosphere.
"The riders are a lot better taken care of these days than they were when I first was racing," Heiden said. "The gear is much better, too and there is a lot more stress on the safety facets of the sport with the mandatory use of helmets. But with the focus on targeted races, the racing season gets necessarily shortened, which is much different from how it was 30 years ago."
In any case, the BMC team members certainly feel privileged to have a living sports legend as their affable doctor.
Photography
For a thumbnail gallery of these images, click here
Images by AFP Photo
Team Type 1 speaks to students about diabetes
Morgan Patton (Team Type 1) will visit kids and answer questions
Photo ©: Marco Quezada

Five members of Team Type 1 will pay a visit to a California elementary school to speak to students about Type 1 diabetes, the importance of bicycle safety and what it is like to be a professional cyclist.
Morgan Patton and Willem Van den Eynde - two of six racers on the Team Type 1 professional men's and women's teams who have Type 1 diabetes - will be joined by Jacquelyn Crowell, Samantha Schneider and Dan Holt on Wednesday afternoon at Solvang School.
Students in the fourth through sixth grades will hear the five pros discuss Team Type 1's training camp in the Santa Ynez Valley. The 16 men and eight women on the team's pro squads will be training and attending meetings and sponsor presentations in Buellton through Sunday, Feb. 1.
During Wednesday's presentation, Team Type 1 will talk about preparations for next month's Amgen Tour of California, and explain how their Orbea bicycles are different from the bikes the children ride. The 30-minute program will be followed by a question-and-answer and autograph session.
Team Type 1 is the only professional cycling team with athletes who have Type 1 diabetes. In 2009, the program has expanded to include the women's professional team, a triathlon team, a development team and two teams - Team Type 1 and Team Type 2 - for the Race Across America (RAAM). Team Type 2 is made up solely of athletes who have Type 2 diabetes.
(Additional editorial assistance by Susan Westemeyer and Antonio J. Salmerón.)
(All rights reserved/Copyright Future Publishing (Overseas) Limited 2009)