Recently on Cyclingnews.com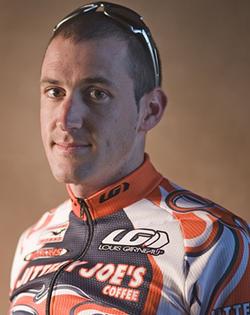 Photo ©: Jittery Joe's
Cody the Roadie: The Cody Stevenson diary 2007
After two seasons in Belgium with Team Cyclingnews.com, Cody Stevenson returned to his homeland last year to ride for the brand new Australian outfit, FRF Couriers-Caravello. Now it's all change once more as Cody packed up and headed Stateside in '07 with a clutch of other Aussies on the Jittery Joe's Continental team based in Athens, Georgia.
Follow Cody's adventures on the US domestic circuit as he gets to grips with a new style of racing and picks up some choice phrases along the way.
Latest entry: October 4: Season over – Vegas baby!
2007 diary entries
2006 diary entries
2005 diary entries