Letters to Cyclingnews - June 11, 2004
Here's your chance to get more involved with Cyclingnews. Comments and criticism on current stories, races, coverage and anything cycling related are welcomed, even pictures if you wish. Letters should be brief (less than 300 words), with the sender clearly identified. They may be edited for space and clarity; please stick to one topic per letter. We will normally include your name and place of residence, but not your email address unless you specify in the message.
Each week's best letter gets our 'letter of the week' award. We look for for letters that contain strong, well-presented opinions; humour; useful information or unusual levels of sheer helpfulness.
Please email your correspondence to letters@cyclingnews.com.
Recent letters
Will stage four decide the Tour?
How Ulle will win this year's TdF
Climbers' Jersey
Rochelle Gilmore
Simoni and "the impossible"
Cycling among top five tested sports
Rousseau's au revoir
Jan Ullrich / Lance Armstrong
Giro
Does Zabel go?
Days of racing needed to prepare
Cunego's Giro victory
Chris Horner
Robbie McEwen
Cycling and hip replacement

Letter of the week
A signed copy of Will Fotheringham's book A Century of Cycling is on its way to joe.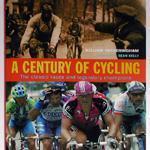 Will stage four decide the Tour?
After Iban Mayo obliterated the field on Mt Ventoux an interesting question is raised.
What effect will the 2:30 cutoff have in the team time trial in this year's Tour? Last year US Postal put three and half minutes into the Basque boys.
Mayo just put 2 minutes on Armstrong in the Mt Ventoux time trial. It appears that Armstrong's margin of error was just reduced.
If things play out the same this year, Iban Mayo saves over a minute. Is this an unfair advantage for the lesser team with riders who have the potential to win it all? If Mayo decides not take any pulls during the TTT and his team loses four minutes, what then?
What if a team chooses a strong rider in the mountains over a rider who excels in the time trials to have more ammo in the hills?
This new rule is an unfortunate wrench in the works. Remember with the departure of Heras (a weak trialist) and the addition of Azevedo (a strong trialist) the Postal squad would have the potential to perhaps put an additional 30 seconds on the lesser teams.
Wouldn't it be a shame if a rule and not the riders determined the strategy of the race?
Joe Coldebella
New York City, USofA
Thurssday, June 10, 2004
How Ulle will win this year's TdF
Well it's nearly upon us. The main contenders in my opinion, Mayo, Armstrong and Ullrich. To win overall, Ulle must go flat out and win the prologue and get the yellow jersey not only for his confidence but to focus his team for the TTT (Stage 4) and put pressure on the other teams. The first 8 stages are flat and T-Mobile can bring him round and build up his fitness and confidence. Stage 10, Limoges - Saint Flour is a very long rolling stage of 237km. Here would be an opportunity for Ulle and Vino to break away, (as Vino did last year into Gap), to gain precious time, momentum and take control of the race before the mountains start.
The mountain stages in the Pyrenees and Alps will give opportunities to Mayo and Armstrong but with two T-Mobile team members up in the GC it will be hard for the other teams to know who to mark. The ITT on Alpe d'Huez will suit Ulle, remember he was second to Pantani in 1997, who rode up in the record time of 37.35. Ulle was 47 seconds behind churning up in his own rhythm. Finally if needed, the ITT (Stage 19), I would expect Ulle to win. He has already compared the stage to last years Gaillac-Cap Decouverte. So that's it - easy!
Oh and by the way, this will infuriate Armstrong fans but I don't think he will finish.
Victoria Fox
Chelmsford, UK
Wednesday, June 9, 2004
Climbers' Jersey
Once again, the value of the so-called "best climber jersey" is called into question at the Dauphine, where Jimmy Casper had a laudable ride, only to blow up a la Jaja on Plateau de Beille in '02 or Sylvain Chavanel on Luz Ardiden in '03. Long solo breakaways compare favorably to the "rabbit" in world class middle distance running races; we appreciate the effort, but in the end they don't amount to much. Casper, dead last overall in the race, will wear the polka dot jersey in stage two as the "best" climber, even though behind in the GC by more than twice as much as the next to last rider.
As it was pointed out after the '03 Tour, the mountains jersey can basically be won on the first day in the mountains (Virenque in '03, who also pulled on the jersey at Sestrieres in '99 while finishing over two minutes down to Lance in the race), and then defended by expeditious riding early in following stages; whereas, the green sprinters jersey generally remains an exciting competition right up to the final sprint on the Champs Elysées.
Wes Baki
Green Mountain Falls, Colorado
Tuesday, June 8, 2004
Rochelle Gilmore
Far be it for me to question the tactics of a talented, classy, and successful rider such as Rochelle Gilmore, but I'll do it anyway. In reading her synopsis of the scratch race at the Track World Championships, I was struck by how negative the tactics of the field were (based on what Rochelle wrote). Essentially, she implied it was Slyusareva's race to lose, not anyone else's to win.
Ok, so Steven Bradbury won a gold medal at the Winter Olympics that way, but any modern sports team would be slammed by its supporters if they chose to play that way. Maybe I'm just naive and ignorant about the ways of the peloton, but how many times have we seen someone in a breakaway group throw away a chance of winning because nobody wants to take the initiative? And then when somebody does take the initiative, the others in the breakaway are so blinkered in their own little wars, that they're left to fight over the crumbs. AND, they're happy enough to let it happen! More often than not in these breakaways, it seems that some riders are more interested in making sure rider B doesn't win, rather than winning the bike race themselves.
My 2 cents has just run out.
Michael Brideson
Tasmania, Australia
Tuesday, June 8, 2004
Simoni and "the impossible" #1
It seems odd lately how many people keep saying the Giro-Tour double is a bad idea, yet over the years we have had so many examples of riders that have done it. In fact, it seems to me like most of the really bad-ass riders of our time and previous times have done it and done it well. For me this is a huge knock against Lance that keeps me from wanting him to get a sixth Tour win. Every one of the other five-Tour winners also won other grand tours and often in the same year. Even if he wins six, he will be behind every one of the others in total overall grand tour victories, not to mention all of the other great wins those guys had.
I think the list is actually quite long of riders that successfully did the Giro-Tour double to either win or be on the podium in both. Pantani, Indurain, Chiapucci, Bugno, Fignon, Hinault, Rominger (Tour-Vuelta), Merckx of course and keep going back in time. All of the greats did it! Heck even Hampsten and Hamilton were close. Don't forget Marino Lajaretta who used to ride all three tours every year for several years and always seemed to be in the top 10.
Clearly Lance is very good, but he has so much control over his situation that these other guys never had. He cannot be truly great in my book until he gets out there and does some other races and wins them.
Jon Garrett
Grapevine, TX
Friday, June 4, 2004
Simoni and "the impossible" #2
Good point, although I would argue that Simoni was far short of his best in this year's Giro and while he got a podium finish it was in a fairly weak field.
I expect Simoni to go better in this year's TdF but don't believe he has the class to finish higher than, say, top 5.
Brent Graham
Johannesburg, South Africa
Friday, June 4, 2004
Cycling among top five tested sports
We would also do well to remember that the increased number of tests in athletics by USADA is in direct response to a doping scandal that ranks up there with the '98 Tour, or Chinese women's swimming. The discovery of BALCO's intentional development of a (previously) non-testable steroid, and the linking of many of the United States' highest profile sprinters to BALCO have placed track and field at the center of USADA's attentions. What's sad to me about this situation is that the United States' traditional sports are not under the anti-doping administration of the USADA and the BALCO scandal has not resulted in any rigorous testing regimens for baseball, football, hockey, etc.
Chad Black
Albuquerue, NM
Friday, June 4, 2004
Rousseau's au revoir
It is a difficult reality to face. At times we are all beaten by our competition, by illness, by injury, even our own mind. Yet the worst enemy is time. It was sad to see Rousseau fail in his bid at the World Championships (and thus, seemingly, his Olympic bid) What is worst of all though was his answer to CN's question, "Will you keep riding, perhaps for fitness and fun?" "No", he replied, "I don't think so. I will not be riding again."
This is what we all must face at some point. Time will not allow one to meet the standards of expectation. There is hope in inspiration. My own was Kent "Bostasaurus" Bostick qualifying for the US Olympics at age 46. One's love of cycling can be sorely tested by years of competition. Perhaps time is not the enemy as much as one's own heart. We must stoke the fire, the zeal for cycling or loose our spark. I hope that everyone who says, "Never again" will not loose their love of cycling for fitness, for fun, for generations to come.
Timothy Shame
USA
Saturday, June 5, 2004
Jan Ullrich / Lance Armstrong
I have been reading your letters section with interest. What I have to say is, does anybody really think that anyone other than Armstrong or Ullrich will win the Tour this year? Yes I like Tyler and Iban Mayo and many of the previous also-rans. But the Tour is totally different than any other race. The distance and high intensity will play havoc with anyone who is not up to the task. Ullrich as usual has had a slow build up to the Tour, but in the end he always gets stronger as the Tour continues. All of the others normally start to fall off in performance towards the end. I think Armstrong will be hard to beat again this year but Jan is really the only one with a reasonable chance of besting him.
Remember, Tyler needs to stay on his bike for the whole Tour to really have a chance and Mayo must have a really good flat time trial stage to stay in contention for the climbing time trial where he will excell. I think it is too bad that young Damiano Cunego will not be contesting the Tour. He may be one for the future but still needs to improve greatly in the ITT (the Giro is not the Tour). Yes endurance, power and talent leave me believing that only Armstrong and Ullrich really have a chance.
Scott Wilcox
Windsor, Ontario, Canada
Monday, June 7, 2004
Giro and Le Tour
After Pantani's (RIP), Simoni's and now Cunego's overall victories in the Giro it's clear that why the biggest cyclists always focus on the Tour instead.
The Giro has been won by the best climber since I've been following it. Perhaps Indurain was the last universal champion who won this race. But for him, it was only the preparation race for the Tour. This shows how big he was. Nowadays, nobody could do that, except perhaps Lance.
So, I think Gonchar was right: he said that if there would be another time trial he would have won the Giro. (And I think he's the real winner of this race.)
But the Giro organizers are not stupid: the most famous Italian GC riders are mainly mountain-men. Simoni, Casagrande, Frigo, Cunego all would have been dropped down on the GC if the organizers would add a second time trial. And the Gonchar-like guys would be on the top. The Italians just simply cannot let this happen.
It's not surprising that Saeco doesn't want to drop Cunego in the Tour's deep water yet. He's still young and the team can wait a while the current GC contenders are getting too old so Damiano can beat them because he will never be a good time trialist (he's too small for that). The likes of Armstrong, Hamilton and Ulrich will be out of competition in 3-4 years from now. At that time Cunego will be 26: the best age for start the Tour winnings. Sometimes a mountain goat can win a Tour too, like Pantani did it in '98.
Ulrich was too young when he won the Tour in '97, it immediately went into his head and since that he's just suffering. I hope that Cunego will not suffer like him or disappear like Berzin did after his '94 victory. To return to the starting subject of this letter: Berzin couldn't have beaten Indurain if he had been good only in the mountains. He was a top class TT rider also.
Zsolt Hegyi
Hungary
Monday, June 7, 2004
Giro
How is it Mr. Jones can equate "success" in the Giro with the number of stages won by English-speaking riders? Pretty sad commentary. It was a great race because it was a great race! Who cares what language the riders speak?
Raymond F. Martin
USA
Monday, June 7, 2004
Does Zabel Go?
It seems apparent that this year Erik Zabel has lost his way a bit in the sprints. My question is, does T-Mobile still take him to the tour? Surely, with the likes of Petacchi, Cipollini, McEwen, Cooke and their tailor-made trains contesting the sprints, Zabel will have even more trouble to contest let alone win a stage.
With Ullrich gunning for glory, does T-Mobile "waste" a valuable vacancy on the team for a guy who will be gunning for individual glory? Would Zabel's experience be worthwhile to the team's efforts at the tour, or another "rouleur" be of more benefit.
I know that a fading sprinter like Zabel would not even be considered for the US Postal team. I would be interested to know what others think.
Richard Clark
New Zealand
Wednesday, June 9, 2004
Days of racing needed to prepare
People often comment how different times are between the Merckx era and today. Well, I'm amazed by how different times are between the 1990s and now. I remember at the beginning of the Giro in 1994, that Indurain's form was called into question because he had only had 20 days of racing up to that point. He came 3rd and later went on to win the Tour de France. Added to this, back then the Giro appeared to be the riders choice of preparation for the tour.
Now days, not only is there a huge lack of real TdF contenders at the Giro, but some of the TdF contenders would be lucky to even complete 20 days of actual racing before the main event.
I'm not really sure on the reasons for this, but some guesses could be
- better technology in training aids;
- recuperation is more difficult due to stricter doping controls;
- the competition is so much harder and faster requiring specific preparation, etc.
Regardless of the reasons, I can't wait for the Pro Tour in 2005. Hopefully this will bring back some of the Merckx era where we saw a whole lot more of our champions. An era where there was no such thing as a 'one hit' wonder.
Jonathan Bridge
Brisbane, Australia
Sunday, June 6, 2004
Cunego's Giro victory #1
I don't know, maybe Warren Beckford is the only one who saw betrayal at the Giro... I saw, anyway, Simoni and his DS voicing concern over Simoni's form from the very first hilly stages (3 and 4, I believe) and hinting at the possibility of Cunego taking the lead. And then I saw Simoni repeatedly trying to attack in the Pyrenees, and getting reeled in each time by the other big names. And then I saw Cunego effortlessly smoke the field and/or pace the lead group day after day. The best rider won; the captain, Simoni, didn't have what it took. End of story.
The whole thing reminded me of Jan's 1997 Tour ride. He came in as a domestique for Riis, but as soon as the road tilted upwards, it was clear the young German was the strongest. Wisely, Telekom's DS gave him the go-ahead to take the leadership role, and it launched one of the most storied careers in the history of cycling. Ten years from now I think we'll look back on a new legend, Cunego, and point to the 2004 Giro as the place he began his rise to the top.
Tim Heffernan
Brooklyn
Friday, June 4, 2004
Cunego's Giro victory #2
Mr. Warren Beckford is alleging that Damiano Cunego betrayed his team leader on the way to his stunning victory in the '04 Giro. Au contraire, I say. Cunego's rise began as nothing more then a shrewd tactical move played by the Saeco team. Send someone threatening up the road, force the rivals to chase, and counter-attack with Simoni. Teams do this all the time and with frequent succcess (Kelme and Euskatel-Euskadi come quickly to mind). The only problem with the plan was that Simoni didn't have the legs. He demonstrated time and again that when the time came, he didn't have the acceleration of strength the drop his rivals and stay away. Saeco clearly approached the last two days in the mountains with an eye to letting Simoni recover the jersey if he could, and he couldn't. End of story.
Stuart Baur
Los Angeles, CA
Tuesday, June 8, 2004
Cunego's Giro victory #3
Phil's letter on Simoni's actions was off base in my opinion. I recall reading that there was a team press conference that "Gibo" showed no interest in. It was stated that he was off to the side reading a newspaper. In another instance Simoni acted a bit perturbed on the podium. In general it seemed like he did not have the legs to follow the moves of the other teams. When this became evident Damiano went on the offensive covering these moves and acting like a good teammate.
When crunch time came Simoni had no answer. Believe me in this day of modern communication I am sure the team director in the car was orchestrating the whole show. Normally when there are two riders in contention from the same team the Director Sportive lets the road decide who will win. From my view of the race it looked like Cunego picked up some time on his team leader and then when people started attacking in later stages Simoni had no answer for them. At that point Damiano was allowed to go on the offensive to keep the Maglia Rosa on the back of a Saeco rider.
It is only natural that a team leader and the defending champion be given the benefit of the doubt. But in my opinion Simoni was not in top condition for this race. If you think about it is normal to send a gregario up the road and then have the team leader drop the rest of the competition and join him. This took place in this year's Giro. I can remember the 1986 Tour when Greg Lemond sent Andy Hampsten up the road and then joined him and then won the stage. In summary Simoni did not have the "suds" this year.
Joe Fineman
Oakland, CA.
Saturday, June 5, 2004
Cunego's Giro victory #4
Was I watching a different Giro then the one watched by people claiming Cunego was selfish? He attacked on Stage 16 -- by team orders. It was the perfect move -- force Popovich and the others to chase, then let Simoni leave them all behind.
The only problem. No one else had the legs. Including Simoni. So then, what to do. If you are running Saeco -- right then and there -- what do you do? Tell the guy 3 minutes up the road to shut it down while your leader can't even drop Honchar?
I feel for Simoni, he ended up in a bad position. But don't blame Cunego for being the strongest. He did what the team wanted him to do.
And then on stage 18 -- give me a break. He was the team leader and then leader of the Giro at that point. He didn't work on the bridge. Besides, his presence at the end could have/should have been helpful to Simoni. But again, Simoni didn't have the legs.
Where are the complaints about Simoni working with Garzelli?
Dean Georgaris
Saturday, June 5, 2004
Cunego's Giro victory #5
There is one thing that most everyone criticizing Cunego's tactics has overlooked: he is 22. How many 22 year olds make the best decisions? Marketers target this group heavily precisely because they don't think. Simoni has been a pro for ten years or so, done many Giros and has the benefit of experience. Cunego is in the middle of an incredible run where I am sure he thinks he is invincible. The conflict between an older leader and young star comes up all the time. Hinault/LeMond is the best known example. Give the kid a break for believing he could do it and pulling it off.
Steve F
Pasadena
Friday, June 4, 2004
Cunego's Giro victory #6
I think that the 2004 Giro is a great example of a lesson learned. I would make a direct comparison to LeMond waiting for Hinault so he could get his precious 5th TdF win. I really wonder what Greg would have done if he had the knowledge about how Hinault would betray him.
I applaud Cunego in stage 18 as well as 19 because short of getting off of his bike and erecting a neon come and get it Gibo sign, the man rode well FOR HIS TEAM.
A great captain would know and among his team mates should let a member go and get some glory. Odds are, folks are going to ride stronger and harder for you in the future IF you show sacrifice and dedication. Grousing publicly, is weak and really unmanly. It also shows a person who IF they are playing a poker game for the Tour, better get his team together and close his cake hole. Otherwise, I would not at all be surprised at a very lonely tortured Gibo on alpine climbs if he cant be a team member and dare I say it, show a little freaking humility.
Mark Combs
Monday, June 7, 2004
Chris Horner #1
Chris Horner's misadventures in Europe were just that: missed adventures. He didn't adjust. He didn't like Marc Madiot. He didn't show much. From what I read, it was hard for him to adapt. But in the US, he's got a fine future for a good while yet.
Chuck S
Thursday, June 10, 2004
Chris Horner #2
I don't see why it's whining to suggest, out loud, that your accomplishments should be worth something and that you don't understand why you've not gotten your shot; though in Horner's case, he actually did have one, he's just not getting another. Whining is a pretty overused concept overall in sports commentary. Applying it to Chris Horner is laughable, given the actual reasonableness of what Horner says about himself and the reality of his domestic resume with both great teams and mediocre teams. The Kobe Bryant vs Division II isn't such a great comparison, either - you can make the point about the gap without reaching for exaggeration.
However, it's more ludicrous for Mr. Reeve to assert that when Horner was in Europe, he was 'as much of a contender' as he is in the US. That's just not true. There's probably a middle ground that describes Horner with justice and realism, but neither of these letters have found it.
Mark Jenkins
USA
Tuesday, June 8, 2004
Robbie McEwen
Just for the record, he has been winning stages in Italy and France, racing regularly against Cipollini, won the 2002 green jersey and the Paris stage, lost the 2003 green jersey and Paris stage by a tyre width, and was first to congratulate Baden Cooke. After every Jayco classic race in 2004, when he was not in great form, and no crowd was chasing him, he graciously signed shirts, and spoke to Australian bike fans (as did Brad McGee).
John McMullan
Melbourne, Australia
Wednesday, June 9, 2004
Cycling and hip replacement
I read with interest the cycling and hip replacement letter.
In my opinion the only way to go is the Birmingham hip prothesis which is a two piece metal deal which is polished to 0.6 of a micron (smoother than glass) and has no friction. In Australia the surgeon who did mine was Dr Lawence Kohan he has a website www.jointreconstruction.com .
The advantage of this procedure is that your acetabulam (the ball at the top of your hip) is not removed. I had mine done at 38 years of age due to too many 100k plus running weeks and triathlons. Now at 40 I have my racing licence back and more importantly, my life. I was looking at not being able to have any quality of life with my recreation, family or work and this is an amazing procedure. If you have good bone density and have simply worn out the joint space, this is the best procedure.
Cycling, even running are permitted on this prosthesis. Many surgeons and others in the medical profession (big egos and big dollars involved) will tell you this is not the way to go, but I am very impressed. No limp, no pain, don't even know it's there.
Tony Unicomb
Australia
Tuesday, June 8, 2004
Recent letters pages