Letters to Cyclingnews - April 30, 2004
Here's your chance to get more involved with Cyclingnews. Comments and criticism on current stories, races, coverage and anything cycling related are welcomed, even pictures if you wish. Letters should be brief (less than 300 words), with the sender clearly identified. They may be edited for space and clarity; please stick to one topic per letter. We will normally include your name and place of residence, but not your email address unless you specify in the message.
Each week's best letter gets our 'letter of the week' award. We look for for letters that contain strong, well-presented opinions; humour; useful information or unusual levels of sheer helpfulness.
Please email your correspondence to letters@cyclingnews.com.
Recent letters
Doping and team doctors
Davide Rebellin's remarkable feat
Spring Classics slam
Mercado - the time is now
USPS stops sponsorship
UCI Pro Tour
George Hincapie
Gilberto Simoni
Jan Ullrich
Harmonic motion
Tour de Georgia
Cycling and hip replacement
Timing

Letter of the week
A signed copy of Will Fotheringham's book A Century of Cycling is on its way to David.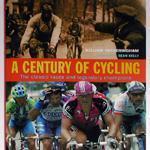 Doping and team doctors
Surely part of the doping problem is that doctors are attached to teams. This makes their motivation one of increasing the riders' performance primarily for the benefit of their employer, the team. Therefore it is difficult for riders to receive impartial medical advice and treatment. Further, riders can be pressured into doping and even mislead about the drugs they are receiving by victory motivated team staff (Manzano?). Would it not be better for the cycling federation to levy a fee on all pro teams and provide a centrally organised medical service, focused towards the needs of riders over the desires of teams? Doctors could then be separated from the motivations of team success. Part of such doctors' remit could then be to help ensure that riders are clean, as well as to help them stay fit.
David Beesley
Nottingham, UK
Friday, April 23, 2004
Davide Rebellin's remarkable feat
Just how impressive was Davide Rebellin's trio of wins last week at Amstel Gold, Flèche Wallonne and Liège-Bastogne-Liège? Aside from everyone's immediate gut reaction of "incredible" or "awesome", the scientific approach really nails it down (and highlights why no one had yet accomplished this feat).
Let's suppose that, for any given Spring Classic race, you are the strongest man in the field. Given the vagaries of race conditions - including the weather, flats, and the high level of competition, let's then suppose your chances of winning the first race is 15%. For the sake of argument, lets also suppose that (like Rebellin) you stay healthy and strong for the whole week, and so your probability of winning remains 15% for the subsequent two races. Mathematically, then, your chances of pulling off three consecutive wins are simply: 0.15 x 0.15 x 0.15 = 0.003375, or about 3 in 1,000 attempts. Put another way, you would expect someone to accomplish Rebellin's feat of winning 3 consecutive spring classics, about once every 333 years! Go figure!
So let's all celebrate Rebellin's remarkable feat, since we are unlikely to witness it ever again (at least not in our lifetimes!).
Mat Reeves (the Science Geek) from East Lansing, Michigan
Nick Kenny (the Science Geek) from Raleigh, North Carolina
Thursday, April 29, 2004
You're forgetting that there are seven Spring Classics (Milan - Sanremo, Flanders, Gent-Wevelgem, Paris-Roubaix, Amstel Gold, Flèche Wallonne, and Liège-Bastogne-Liège) so a rider has five chances to do a Rebellin triple. Sticking with your 15 percent, that makes the probability 0.016875, or once in 60 years, which seems about right to me - Letters ed, dredging up memories of high school stats and probability.
Spring Classics slam
The four great spring classics - Milan-San Remo, Flanders, Paris-Roubaix, and L-B-L - will likely never again be won by the same rider in a career, due to the specialization of the sport. For example no one has won both Roubaix and LBL in their career since Sean Kelly. None of the riders of the last decade have been close to getting even those two legs. Bettini might get three out of four before he's done, but he probably won't even try Roubaix.
As far as I know only four riders have ever pulled off this career slam: Eddy Merckx, Roger De Vlaeminck, Alfred De Bruyne and Rik Van Looy.
Merckx twice won three legs of the Slam in the same year, and finished second in Roubaix on both occasions. Has anyone else ever done that? Kelly came very close in '84 to winning all four. Now the big contenders don't even ride all four races.
Chris Mooney
USA
Saturday, April 24, 2004
Mercado - the time is now
I have followed closely the young career of Juan Miguel Mercado. The young Spaniard has been quite impressive in his early years thus far with some big stage wins in some very big races on the international calender.
Lest we forget that Mercado is still a youngster, with a resume that towers over many older and more established professionals. The talented Spaniard has still not reached an age where one peaks as a cyclist, and begins to maximize his potential. That said, it is now very near the time for Mercado to take the next step and become perhaps one of the top GC contenders in grand tour races. I say it's now the time for Mercado to realize his potential to the fullest, which means it's going to be quite exciting following this Spanish wunderkind over the next 24 months. We all know that Mercado has the talent to be one of the great GC stage racers, but now we shall see if all the speculation develops into the kind of results that we tend to get from a heavy hitter like perhaps an Armstrong, Heras or Beloki among others.
Mercado's weakness is perhaps his time trialing. This I agree is not his strong point, but we have had some great GC riders in the past whom were not time trialing in the same league as say an Armstrong, Indurain, or Rominger. I offer the following examples: Heras, Pantani, Chiappucci, Delgado, Simoni among others on a list that is too numerous to include the rest. Mercado is every bit the climber as those I have just listed, and I believe his incredible climbing more than offsets his time trial weakness. Mercado also has the uncanny ability to attack at a crucial moment and continue his attack to the finish as he has demonstrated in the 2003 Dauphine and also in previous editions of the Vuelta with impressive stage wins in each of those big stage races.
Mercado also gave us an inspiring mountain stage attack in last year's Tour de France when he was dropped at the last kilometers of the stage by an inspired Carlos Sastre and his pacifier, and thus Mercado just missed a stage win in the world's biggest race. Many riders know how to attack... but often their attacks fail as their strength fades quickly in the closing kilometers. Mercado has shown an ability to hold his strength and continue to the finish in spite of the pain and suffering. When Mercado goes off the front, the rest of the bunch better take notice and prepare for a difficult chase. This ability was recently put on display just days ago in the Giro de Trentino on April 22's stage 3 where Mercado took a stage win in just this same fashion.
Spain has waited for the next great champion to assume Indurain's greatness. So they thought perhaps the throne would go to the likes of an Olano or Beloki or Heras, but all the while there was another young Spaniard whose stock is on a quick rise, that man being the young Juan Miguel Mercado. I look forward to the upcoming Tour de France, where It seems plausible the Mercado could challenge for a top 5 finish. That would be a speculative reach to believe that the great man Mercado could achieve such an astonishing result as a top 5 in the Tour de France, but I have watched him closely. I see something special in the 'class' of this rider. I believe he has what it takes to become a great one. Only time will prove me right or wrong. We shouldn't have to wait long I don't believe, because the time is now for Mercado!
Kevin Pickell
Tabor City, NC USA
Saturday, April 24, 2004
USPS stops sponsorship #1
It is with great sadness that I see the light of US cycling sponsorship in our global village going out at the end of this year. USPS, for eight years, managed a healthy beachhead on the shores of European marketing with the boys in blue. If the figures are correct, the $8-million per year price tag for sponsorship of the team is even less than a drop in the bucket of the $68-billion the service generated in 2003. Per the USPS financial report, the company showed a profit in 2003 of $3.9 billion. Their own internal survey shows that the USPS experience is an "excellent" one for 94 percent of their customers. While every company can do better, this is not anything close to a failing grade.
I could not find how much, if any, USPS market share growth has occurred in Europe, where most of the cycling team exposure exists. If you would follow the usual advertising expenditure model, this $8 million is a mere fraction of the ad budget as well. It would seem arguable that keeping possibly the most highly recognizable sports team on multiple continents flashing the red-white and blue, might be more financially beneficial than, let's say introducing a few new stamp images next year. This could be very true with win number six. Maybe they could even introduce a USPS cycling stamp! Wow, a stamp that would actually market their own brand…what a concept!
What makes all of this very sad from a marketing perspective (and from a cycling fan perspective) is that if you ask any successful company, they'll tell you two things: 1) never cut the marketing budget and 2) never ask the financial guys their opinion. Two mistakes USPS apparently is making. Mr. David Fineman and Mr. John Potter: Please keep the team, keep us global, and if you need to cut costs, I am sure every cyclist would be happy to start licking their own stamps again, instead of using the more expensive self-adhesive type.
Richard Lewis
Lansdale, PA
Wednesday, April 28, 2004
USPS stops sponsorship #2
What a shame it is the US Postal Service has decided not to renew its sponsorship of the cycling team. There have been very few bright spots to associate with the postal service for numerous years and now there is one less. The money to sponsor the team was a literal drop in the bucket. It's like you or me giving 50 cents to sponsor the team for a year -- as close to free advertising as you can get. In nearly every print and TV ad with Armstrong, no matter what the ad was for (Subaru, Power Bar, etc), the Postal eagle was clearly visible in all. Free exposure!
Inept management, service-wide, has caused the financial woes of the postal service. This sponsorship was one decision that was clearly a no-brainer. It was a win-win situation for all involved. By ending this relationship, it clearly shows that the same inept management is still in control.
Oh, and by the way, I am a 10 year veteran postal worker.
Kevin Hays
USA
Friday, April 23, 2004
UCI Pro Tour #1
I think the new pro cycling tour is a terrible idea for several reasons. They are trying to get athletes like Lance Armstrong to compete in more races. Well guess what, Lance won't ride in the Vuelta or the Giro. Instead Postal will send its "C" squad to the Giro. Now is it better for cycling to have the Postal C squad instead of the top riders of a hungry division II team? How are riders on Div. II teams supposed to get recognized if they are not part of any major races. You can argue that it doesn't matter if we see the weaker riders on top squads or the stronger on weaker squads to fill in a major race but it matters to sponsors.
If you kill Division II and III teams then what is the long term affect on cycling?
Also what is wrong about gearing a season to a single big race like the TdF? Also what about the freedom of teams to participate in races like the Tour of Georgia? Riders who are pressured to race hard for an entire year will feel more pressure to cheat and take drugs, not less.
I think this move will kill smaller teams and smaller races ultimately and will do little to further cycling.
Dan Steinbach
Long Island, NY
Friday, April 23, 2004
UCI Pro Tour #2
I have been waiting with anticipation some of the particulars of the ProTour guidelines that were handed down this past week. Although I have been among those who decry the sometimes over-emphasis placed on the major Tours, I must admit that I did a double take when I saw certain of the race valuations for determining the ProTour winner.
I'm especially startled to see that a stage win in the Tour de France will be rewarded with a mere three points. It's hard to imagine that a win at, say, Alpe d'Huez or Mont Ventoux is somehow worth eighty-two points less than Classics like Hamburg or Zurich, both great races to be sure. Certainly there are difficulties in trying to put a value on these stages, especially in light of the fact that the Tour winner would also most likely be contesting, and possibly winning, these decisive stages. There would be little or no equity in rewarding a sizeable amount of points to a rider twice. But it's hard to understand the rationale in what appears to be inequity between a great Tour stage and even a race so consequential as a Classic. Maybe there is no way to ultimately create a system of perfect balance in the case cited, but this certainly seems off-base to me.
It may be argued that Tour stages never were included in a scoring system to determine a World Cup winner, and I'm not sure how, or if, stage wins were included in the UCI points race (though it seems reasonable to assume that they were), now that the UCI have seen fit to include them, perhaps stage wins should be given the consideration they have probably always deserved.
Wes Baki
Green Mountain Falls, Colorado
Saturday, April 24, 2004
UCI Pro Tour #3
Looking at the proposed agenda for the UCI pro tour next year, I must say I think there are some bizarre choices. Why has the Tour of Poland been included, yet the end of season 1.HC races, the Giro del Lazio and the GP Ouest-France, both omitted? It seems ludicrous that the Tour of Poland, currently a 2.2 race, could be put ahead of these or other prestigious races such as Het Volk.
What's more most of the teams will be choosing to put their best riders into the Vuelta which is on at the same time. I understand that the UCI is trying to bring cycling to more countries, and thus wants a more Europe-wide feel to its calender, but surely if another European country MUST be included, why not include the tour of Portugal, Britain or Denmark, as these countries actually have some half decent riders and in the latter's case will also have a team (CSC) in the Pro Tour. On a more positive note I think the team time trial event in the Netherlands and combing the national tours of the Benelux nations is a smart move.
Chris Williams
UK
Thursday, April 29, 2004
George Hincapie #1
Like a few other readers, I'm frustrated with reading letters from American fans complaining about the alleged lack of support that George Hincapie receives at US Postal. Any one who takes the time to follow classics races and who understands the different team set-ups will know that USPS has an extremely powerful classics roster. How many teams besides Quick-Step, T-Mobile, and Rabobank (no, I'm not forgetting Lotto-Domo here...) can boast more powerful spring riders than USPS? Postal has not only Hincapie, but Ekimov, Van Heeswik, Pavel Padrnos, and young guns Stijn Devolder/Jurgen Van den Broeck/Tom Boonen (depending on which year you want to be making excuses for George). Then, depending on the day, George has also been known to have Victor Hugo Pena, Chechu Rubiera, and even Lance himself riding support. For earlier in the race, Benoit Joachim is as big of a horse tempo rider as anyone. As for tactics, Belgian team directors Johan Bruyneel and Dirk Demol know what's going on. After all, they each used to win races of their own more with cunning than sheer power (such as a certain TdF stage win over Indurain and a certain opportunistic Paris-Roubaix victory...)
So, what's missing? Well, mainly the fact that George Hincapie has rarely acted like a winner. Remember the 2002 Tour of Flanders? George is in the winning break, everybody is saying he's the strongest and freshest in the break. Museeuw tries an attack, Van Petegem tries an attack, everybody tries an attack BUT Hincapie. Ultimately, Tafi wins when Hincapie hesitates to follow the winning move and then to add insult to injury, the alleged "sprinter" in the group can't even make good on a podium finish as Museeuw and Van Petegem completely outclass him in the finish. Then, how does George recover from this "tough break"? He goes to defend the Gent-Wevelgem title that he won by the narrowest possible margin and sits by passively in the winning break containing Mario Cipollini -- an unbeatable rider should the race come down to a sprint. Fred Rodriguez at least had the courage and the legs to go for a flyer in the closing kilometers to threaten Cipo's dominance of the spring season, but Hincapie just sat on, as usual, and then lost the sprint to both Cipo and Fred Rodriguez. Then, of course, there are the countless World Cup races when Hincapie has showcased his power at the front at a completely inopportune time and basically just done the real winners a favor by riding them to victory (remember Zurich 2001 with Hincapie leading Bettini in the break? or Hamburg 2002 when he made sure that Museeuw, Rebellin, Astarloa, and Bettini would stay clear of the bunch?)
If anything, it's absolutely amazing that USPS continues to show Hincapie such tremendous confidence and loyalty. Were I the team director, I would have shifted the leadership over to Ekimov, Van Heeswik, and Boonen a long time ago because they are men who ride and behave like winners (I also would have tried a little bit harder to keep Tom Boonen happy...). Hincapie can't really justify anything more than shared leadership responsibilities with such men right now.
I suspect that were Hincapie not an American rider on an American team, he could do no better than to be a super support rider for a Dutch or Belgian star. Ironically, that situation might actually suit him much better, as classy support riders to Museeuw, Van Petegem, and the like often wind up earning some huge results themselves (like Servais Knaven, Stefano Zanini and Danielle Nardello, all of whom have had more successful world cup careers than Hincapie to date). Hincapie's personality also just seems to be perfectly suited to burying himself for some one else's victory. When the pressure's off, he can ride brilliantly in the Tour and even alone in the mountains of Paris-Nice. But, when he's supposed to win you can expect some seriously uninspiring, fruitless hard work to transpire.
Granted, George Hincapie is still not old for a classics rider (i.e. just entering his 30s) and perhaps he's just now about to enter the winning phase of his career, as could be the case with the more experienced Steffen Wesemann, as well. But, to say that the problem in the past has been anything but George himself is to give him a lot more credit than he has earned so far. No one can make the winning move for you, and no one deserves to be talked about as a winner of world cups until he actually wins some--or at least makes it onto the podium a few times.
Jordan Sagalowsky
Cambridge, Ma
Friday, April 23, 2004
George Hincapie #2
It seems that nobody noticed when, right as the final major selection was taking place (early in the Arenberg), a crash took out a few main Postal riders (Van Heeswijk and Devolder). I think it was a motorbike that went down first. The way I see it, an unfortunate circumstance isolated Hincapie as opposed to teammates lack of form or dedication. It must be pretty difficult to recover from a crash and catch back onto the guys who are forcing a selection when you have to do so through the most difficult part of the race. The other option would have been for Hincapie to wait for his teammates who had crashed so they could get back to the lead group. To call them second rate riders is ridiculous. Anybody remember Van Heeswijk's February?
Ben Faulk
North Carolina
Friday, April 23, 2004
George Hincapie #3
Having cheered for George as he won the first San Francisco Grand Prix with great style, I would not describe him as a "chronic underperformer." He's a world-class cyclist, and I am sure he has more victories still in his legs. Anyone who can climb and time trial as well as he has in recent Tours de France deserves more respect. I would venture to guess that when George looks back on all those historic Postal victories, knowing that he was the backbone for most of them, he will feel proud at having been both a team player and a champion.
Jim Lawhon
St Prex, Switzerland
Friday, April 23, 2004
George Hincapie #4
George will be in one of the right moves for that big finish in The Hell Of The North yet. USPS may want the Big Tour, but Berry Floor is very interested in the Northern Classics. With USPS leaving and Berry Floor picking up more of the tab, watch for the team to hire on more classic specialists. A prediction - watch for Lance to sign on through 2005 so that the team will get the sponsorship needed to be a top division 1 team.
Kevin Lockart
Phoenix, AZ
Friday, April 23, 2004
George Hincapie #5
Wow, I've heard it all now! Suddenly we have a bunch of therapists and consultants lined up to fix poor George Hincapie's thoughtless and luckless ways! Well, first off, I say we ban Postal from cycling, simply for focusing too much on the Tour de France and being totally successful in their efforts for the past five years! I mean, how dare a team exhibit total selflessness and commitment to their leader, in this day and age? How could it be possible that any rider would like being a domestique on such a successful team?
Did you see the looks of dismay on their faces as they came into the finish area of last years Team Time Trial at the TdF?
Oh, and speaking of "all their eggs in one basket". Were you watching last year when Bruyneel's superior strategy had Landis wait on the last Mountain top of one of the last stages, to high speed escort Heras down to the finish, and help set up Roberto's victory in the Vuelta? Oop's, drop another Golden Egg in Postal's basket, please.
And finally, would everyone please give George credit where credit is due, PLEASE? First in the 3 days of DePanne, 4th in Ghent-Wevelgem, 8th in Paris-Roubaix, 10th in the Tour of Flanders. He may not have won but one of these races, but those seem like excellent results to me. And by the way, where did Jan finish in those races? Or Vinokourov, or VandenBrouke, or a bunch off the other "big" stars? As far as I'm concerned, George sparkled this spring.
And, I'm sure that he's going to tear it up for Lance in France, come July.
PS, Late breaking news: After this year you won't have US Postal to kick around anymore! There goes my plan to ban them! What will all you experts whine about next year, if Lance decides to go for number 7?
Ralph Michael Emerson
Bayside, New York
Sunday, April 25, 2004
Gilberto Simoni
Gilberto Simoni may or may not win the Giro de Italia, and may or may not do well in the Tour. But after Gibo's actions in last year's San Francisco pre-race press conference, he is a class act no matter how well he performs.
I have raced with Italian cyclists, and have always found them to be good sportsmen, win or lose, happy to be riding, good at what they do, and passionate about their sport.
The best ambassadors for the sport are those who enjoy their sport, and are concerned about what is going on around them, aware of how they and their sport are perceived, not just their own little tire track, Gilberto Simoni! You are a true CHAMPION.
John Williams
USA
Friday, April 23, 2004
Jan Ullrich #1
In response to Chet Ritchie's letter and the fact that he believes Armstrong is "slowing" or has "reached his peak". Try telling that to the rest of the peloton after stages 3 & 4 of the Tour of Georgia!
To me, Armstrong is riding extremely well at the moment, he's got the TT power and the endurance is clearly there (not to mention his sprinting speed!) and no doubt he will, in the next month or so, be having another of his training camps in the pyrenees/alps to get his 'big climb' legs working properly. He's started well and will no doubt get better this year.
So what does Ullrich have to show for his effort so far this year? Its a simple answer, not a lot! He completed the Tour of Murcia a while back, packed at Amstel, rode 100k of racing at Fleche and then pulled out of L-B-L! Time is kicking away for the ultra talented German who perhaps doesn't have quite as much to motivate him this year & is maybe hoping too much that his teammates will be able to pull him up the big cols.
Someone needs to tell Jan that you can soft pedal all you want and "ease your way" to a particular goal, but sometimes you just gotta get on with the suffering side of bike racing. Come on Jan, make the Tour interesting like last year and put the Black Forest Gateaux back in the fridge and get on with the suffering!
I hope Ullrich does prove me totally wrong we see another good showing at the Tour of Romandie or Switzerland. But its just difficult to see how that will happen at the moment.
Tom Broadbent
Manchester, UK
Friday, April 23, 2004
Jan Ullrich #2
Chet Richie brings up a valid point, which is that aging (in this case for Lance) makes changes for all of us and certainly, Lance is at an age when the realities of that change can betray one's ambitions. The same, of course, can be said for Jan Ullrich, whose recent words reveal the natural but shortsighted view of someone who has yet to experience the somber truth about aging that life will deliver him in due time. He says that he has been overweight before and that he will overcome it just as he has in the past. Perhaps.
The problem, as I see it, is less for him than it is his teammates, who are all too cognizant that they are on a team with someone to whom they must genuflect. Can you imagine being Alexander Vinokurov, who knew before the words about Ullrich's return ceased to make the air vibrate, that he would have to shelve any hopes he had of victory in the Tour and play second fiddle, despite his heroic efforts last year that gave Telecom its only real press? Can you imagine being prospective Tour teammates, slogging along in relative anonymity, who will be expected to sacrifice themselves for Ullrich? Surely, they are not as confident in Ullrich as Ullrich himself is. There is much too much that is distressingly familiar about Ullrich's activities. If you were in their places, wouldn't you be entertaining doubts with a capital D? Wouldn't you be wondering about your "leader"?
I see Eddy Merckx's comments more as a condemnation of a person who is giving lip service rather than either body or emotional leadership than an uncritical defense of Lance Armstrong. It could very well be that Ullrich will prevail over his abysmal spring and emerge with his second Tour victory, but he's going about it in a manner that does disservice to his team.
Scott Phoenix
Newberg, OR
Saturday, April 24, 2004
Jan Ullrich #3
Some people have short memories regarding Jan Ullrich's tour preparation. He's had far worse form at this time of the year many times and after starting seven grand tours he has won two and finished second five times!
He is the only serious threat to Lance but I must admit that I was expecting his form to be better than this time last year and worry that he will yet again hit his peak form around August when Lance has returned to the US for his holidays following his sixth Tour win!
Keeping the Faith
Nigel Scott
Newcastle UK
Sunday, April 25, 2004
Jan Ullrich #4
If you look threw the history of cycling, you'll find that every rider has his own formula that works for him, LeMond in 1989 TdF was almost last in the Giro, but went on to win a great tour-he was also considered to "fat" (by Eddy M) two months before the Tour. Even Indurain was about 5-6kg overweight a month before 1995 Tour, yet they all hit form at the right moment. People forget Ullrich's track record, it is absolutely amazing considering he never finished lower then 2nd, Ullrich's training plan is planned for July - October. He never failed to deliver results in that months.
Pierre-Henri Olivier
South Africa
Monday, April 26, 2004
Jan Ullrich #5
Having been lucky enough to visit the 2003 tour and now looking back at photos of the event you can visibly see the weight difference between the Bianchi clad Ullrich compared to the latest T-mobile photos of him in 2004.
I know he will more than likely come good in July but as a big fan of Ullrich I am getting a little uneasy with his strange built up to the tour. Maybe he is modeling his season on the reduced number of racing days he experienced in 2003 because of team problems or is it that he is watching Armstrong's every move in relation to number of race days. Who knows?
In my mind, Armstrong and Ullrich made 2003 the best tour since the Lemond / Fignon battle we witnessed in 1989. Whatever happens between now and the start of the Tour in July, lets hope both arrive at the prologue in good shape so we can witness another battle of the titans.
Ken Farrar
USA
Friday, April 23, 2004
Harmonic motion
I took my new carbon bike for a high speed descent and encountered what could only be described as harmonic motion effecting the entire bike ,causing loss of control and a feeling the frame was about to explode under me. A very scary experience at 75kph. I was looking for a possible cause, some have suggested a loose front wheel, brake pads rubbing on the rim or some mal-alignment of the frame. I am 78kgs riding an appropriate sized medium compact monocoque frame and wondered if anybody can throw some light on other possible causes.
Roisin Carey
Towoomba Australia
Monday, April 26, 2004
All bikes do this at some speed or other - it's called 'shimmy'. It's not caused by loose bearings or brake rub, but by the fundamentals of bike physics, as Jobst Brandt explains in the rec.bicyles FAQ (a long page - search it for 'shimmy').
Tour de Georgia
They should never change the Tour de Georgia course from what is 2004, the course in which the organizer talked to Lance and Johan for three hours on the phone. Golfers get to design a course, and so should Lance. This was his design. Did it take three hours? Yes. Did he make it really hard?, Yes. Is it great? Yes.
The Tour Down Under is also a 2.3. Is it as hard? No. The Langkawi is a 2.2. I think TdG gets a 2.1; anyone disagree?
Why not get the ASO organization to team up with the TdG? After all, the Blue Ridge Mountains of northern Georgia are like a mini French mountain landscape. Even Mario was quoted as saying, I never seen anything as beautiful as Calloway Gardens or as undulatingly difficult as the mountain stage 5 was. Well, I think we just found the history and tradition right there in Mario's quote for this race, and to give it the global professional rating of 2.1 with the helicopters and ITV/Eurosport recognition it should obtain through partnership through the ASO.
To me the UCI is like the NHLPA, and ASO is like the NHL, tell them to bring European broadcasting to America.
Mark Berns
Santa Monica CA
Monday, April 26, 2004
Cycling and hip replacement
I hope this inquiry will generate responses much like that of vasectomies and cycling did.
A friend, age 55, has been putting off hip replacement for fear that he will not be able to cycle afterwards. However, he's now at the point where the hip is severely limiting his cycling and causing other problems with "compensation" injuries.
Does anyone here have experience, direct or a cycling friend, who has had hip replacement and cycled afterwards? More specifically, has a return to a decent riding level, average pace of 20mph, been possible post-surgery?
Thanks in advance.
Brian Lafferty
USA
Monday, April 26, 2004
Timing
I am looking for a method of recording individual times for every rider that crosses the finish line. Does anyone know of a system or seen one in operation. We are presently doing it manually with watches, but it only allows for bunch times.
David de Gama
Australia
Saturday, April 24, 2004
Recent letters pages