Letters to Cyclingnews - June 4, 2004
Here's your chance to get more involved with Cyclingnews. Comments and criticism on current stories, races, coverage and anything cycling related are welcomed, even pictures if you wish. Letters should be brief (less than 300 words), with the sender clearly identified. They may be edited for space and clarity; please stick to one topic per letter. We will normally include your name and place of residence, but not your email address unless you specify in the message.
Each week's best letter gets our 'letter of the week' award. We look for for letters that contain strong, well-presented opinions; humour; useful information or unusual levels of sheer helpfulness.
Please email your correspondence to letters@cyclingnews.com.
Recent letters
Giro
Cunego's Giro victory
Damiano Cunego
Cunego in stage 18
Team tactics at the Giro
Simoni trying the impossible?
Robbie McEwen
Pavel Tonkov
Jan Ullrich
Chris Horner
Cycling among top five tested sports
Cycling and hip replacement

Letter of the week
A signed copy of Will Fotheringham's book A Century of Cycling is on its way to Jeffrey.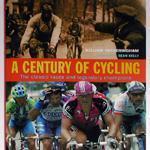 Giro
So that was the 2004 Giro d'Italia? Three stage wins by three different English speakers is always a good sign. Eighth place overall for a trackie isn't bad either. Many pundits smirked in derision whenever Brad McGee collapsed in exhaustion after a stage, but I can only imagine the immense mental force it must have taken him to perform a complete shift from one extreme end of the sport of cycling to the other. This drastic change is somewhat reminiscent of those that happened to Laurent Jalabert or Lance Armstrong, but there was no major disaster which allowed McGee to rebuild from the ground up. He has just kept adding new tools to his tool chest, and now it seems to be quite complete. Bravo!
Freddy Rodriguez is a major success story, too. He was on Mapei, Domo-Farm Frites, and Vini Caldirola, all of them big European teams with big budgets and big goals, but he failed to produce major results for various reasons. Last year, for example, he was hampered somewhat by sharing the stage with Romans Vainsteins, a former world champion. This time around, he was on a small Italian team which also had another proven sprinter in Crescenzo d'Amore, but the relationship between them seemed to be one of camaraderie rather than rivalry and d'Amore even lofted his arms at Rodriguez' victory. It would be hard to imagine a better team ethos than that. And to come out of the Giro as the only man to beat Petacchi head-to-head must be incredible for the morale, but I think every field sprinter on the planet is now hoping that Ale-Jet takes Saronni's advice to go after better victories rather than simply racking up more than anyone else.
Finally, Robbie is Robbie. He did single-handedly send Lotto-Domo to second last in the Fair Play competition, ahead of only Saeco's Cannondale bandits, but then, the first-placed Phonak team never contributed much excitement. (Contrast their performance here with Romandie, and you can see the difference a strong leader makes - not to mention the home court advantage.) At any rate, after he left for Brussels, Aart Vierhouten took up his job of losing to Petacchi, and he performed his duties admirably.
Jeffrey Jones (no relation)
USA
Sunday, May 30, 2004
Cunego's Giro victory #1
Joe has some good points, and I as well was put off by Simoni's childish behavior. But then a thought entered my mind, in this current era of Tour contender mind games, with Armstrong constantly saying he's not quite up to par yet, Ullrich eating a small child for lunch earlier in the year, etc. It crossed my mind this may be a tactic from Simoni, who made it clear he wanted to aim for the Tour this year, so maybe he held off in the Giro and is making drama to make it seem like he was overshadowed by his younger teammate. All the while planning to be in perfect shape for the Tour.
Although I think his ego may have been fighting with him slightly during the last few stages and that's why he held on to third. Simoni mouthed off his predictions of making Armstrong suffer after his Giro win last year, and completely blew up at the Tour (even though he got a stage to save face). Maybe he's playing the opposite card this year, keeping his mouth shut, looking like the fallen hero with a team undergoing mutiny, only to surprise at the Tour. I would watch this little Italian come July. However these are far-fetched thoughts, and the implication that a rider would give up a GC victory in a grand tour just to play mind games for the Tour is heresy, or is it? However I still think Lance has gotten his head on straight this year and will get six, and as far as him retiring after this year... the speculation has been for a farewell tour all year, and his domestic calendar puts faith in that, but who knows, maybe we'll see Armstrong in pink next year. It could give Simoni the challenge he's wanted, on his own turf as well!
Ryan Walter
Sacramento, CA
Wednesday, June 2, 2004
Cunego's Giro victory #2
I take my hat off to Gilberto Simoni for the way he has consistently put his team's interests first and the way he has unselfishly supported Damiano Cunego. Simoni's displeasure at the end of stage 18 was definitely justified, and the fact that the matter was left behind by the next morning is to Simoni's greater credit.
Cunego's riding in stage 18 was for his own benefit only and to the detriment of his team and team leader. On the last climb Simoni was ahead (with Sella not being able to hold on), and Cioni successfully attacked the Maglia Rosa group. Now Cioni was minutes down on GC and certainly no threat to Cunego or even of Simoni. In fact Cioni could have been the perfect ally for Simoni to have had ahead of the bunch and together they may have been able to stay ahead and given Simoni the neccesary time he needed to get ahead of Gonchar. But Cunego did the most damaging thing possible and paced Gonchar back up to Cioni, who in turn paced them all up to Simoni.
Cunego should have let Cioni go and have forced Gonchar to follow. (This is exactly what he had to do and did do the next day.) If Gonchar did manage to close on Cioni and they still ended in a bunch Gonchar would have had to have worked much harder than he had to and Simoni probably would have beaten him in the sprint. Gonchar gained 12 seconds on Simoni on this stage (4s time and 8s bonus) whereas Simoni stood to gain the 8 seconds bonus by just finishing ahead of Gonchar. This potential 20 seconds difference, as it turned out, would have given Saeco a 1,2 on the eventual podium.
If Gonchar did not chase Cioni, had Cunego not done so, it is unlikely that Simoni and Cioni would have gotten far enough ahead for Simoni to have challenged Cunego's lead. But if they had, it would have been to Cunego's credit that he had not helped to chase down his leader just as Simoni had consistently not chased down Cunego.
Cunego deserved to win this year's Giro. But let us give credit where credit is due. Cunego's win was made easier because as it turned out Simoni unselfishly rode for him.
Chris Vancoillie
South Africa
Monday, May 31, 2004
Cunego's Giro victory #3
Nonsense. Honchar would probably not have won the Giro "if Cunego had not emerged from obscurity", he rode a superb Giro especially on the climbs, however he is not a natural climber and he benefited greatly from the defensive riding of Saeco in the big mountain stages. Without Cunego the Giro would probably have still been won by Saeco.
The Giro was won and lost on stage 16 to Falzes when Cunego was catapulted 2'39 ahead of Simoni by the super gregario sling of Mazzoleni and Tonti while Simoni was forced to sit and watch. After that the team rode defensively knowing they had a Giro in the bag and unlimited publicity for a new 22 year old champion.
Simoni made an emotional and human response when Cunego broke the unwritten rules of cycling with his egocentric stage win at Bormio 2000, I didn't hear any 'whining' or 'bellyaching' though. Rightly or wrongly he made his feelings clear in words on the day and actions during the next stage however on the podium he acted like a true professional and champion, hiding any disappointment and bitterness and joining the celebrations for Cunego and the team.
As Simoni said in his post race comments to Italian TV "the true climbs start now" (for Cunego).
Phill Ashworth
Rovereto, Italy
Monday, May 31, 2004
Cunego's Giro victory #4
What the heck is going on here!? Has the world gone crazy? Am I the only one to see that Cunego betrayed his team leader to win the Giro? Why hasn't one person, including the commentators on OLN mentioned that. In cycling there is a team leader... you don't betray him... you help him win his race. What would you all say if Heras had challenged Armstrong in the TdF. Everyone is 2 faced... if it were anyone but "loud mouthed" Simoni you all would be up in arms about this. It was a betrayal, people!
Warren Beckford
Bloomfield, CT, USA
Tuesday, June 1, 2004
Damiano Cunego
Damiano Cunego's big win at the Giro d'Italia yesterday has brought him to the heights of the Italian and international cycling scenes. The whole saga reminds me of another story about a cyclist who won his first Grand Tour - a Tour de France - in 1999. People doubted him, said he only won because of the lack of competition (Jan Ullrich and Marco Pantani, the two previous champions, were absent from the race). And when the champions returned the next year they were soundly beaten. And the same goes for the three years after that.
Are we seeing the emergence of the next cycling great? Perhaps. It's too early to tell, but there is just something about this kid and the ease and maturity with which he handled attacks in the mountains by former Giro champions that tell me this will not be the last we hear of Damiano Cunego.
Besides, the worst that could happen is he takes second place for the next five years.
Tyler Cone
Rhode Island, USA
Monday, May 31, 2004
Cunego in stage 18
Although I don't agree with Simoni's reported criticism that in the 18th stage Cunego brought Gontchar and the others to him, since Cunego did not do one meter of leading work in the chase, it nevertheless now appeared that this action of Cunego in the end did cost Simoni the second place in the end. In that stage, Gontchar ended third, Simoni fourth. Thus, Gontchar got 8 seconds of bonification (don't know the English word for it, sorry), Simoni none. Had Cunego not been in the leading group, and the other three kept the same relative positions (thus with Cioni winning the stage before Gontchar and Simoni), Gontchar would have gotten 12, but Simoni 8, thus giving not 8 but 4 seconds difference. And these 4 seconds would have been just enough to place Simoni 1 second ahead of Gontchar in the GC. O irony!
Andre Engels
Koblenz, Germany
Tuesday, June 1, 2004
Team tactics at the Giro
If Telekom is going to have any chance at this year's Tour, they would be wise to study the team tactics of Saeco at the Giro.
Rich Wolter
NY, NY
Tuesday, June 1, 2004
Simoni trying the impossible?
Simoni seems to have set his mind on the Tour. But although he is a great rider, his chances seem not good. Rare is the rider who rides well in the Giro d'Italia and the Tour de France of the same year. In 1996, both Abraham Olano (3th in the Giro, 9th in the Tour) and Pyotr Ugrumov (4th and 7th) did reasonably well in both reason, but in the 7 years following that, only one rider scored top-10 position in both in one year.
Of course, this one counterexample is an important one, since it is Marco Pantani winning both Grand Tours in 1998. So it definitely is possible. But it is also clear that riding for the GC in the Giro is among the worst of all ways to prepare for the Tour. Simoni found out the hard way last year, and I fear he will meet the same situation in 2004.
Andre Engels
Koblenz, Germany
Tuesday, June 1, 2004
Robbie McEwen #1
"Ever notice how, during his television commentary, Phil Ligget always refers to Robbie as "Little Robbie McEwen", never just "Robbie McEwen"? I think he does it intentionally just to piss Little Robbie off and I love every minute of it." - B. Terry
I am not Robbie's biggest fan and I had a big chuckle at the "little man complex" theory that B. Terry brought up. But Robbie hates to lose and you have to love that, you do not see many cyclists have such a look of disappointment when it doesn't go his way - although there is always tomorrow he always remembers he let a chance go today. He gets as pissed off when he loses a stage of the Tour Down Under as the Tour de France and I respect him for that.
He also has a lot of time for the fans, when he is here for the TDU he is very accessible even if he is not the friendliest of the seven dwarves. And lastly, just like all us Aussies, if we aren't taking the piss out of ourselves then we expect someone else to do it for us, he would find Phil's (and our) comments almost as funny as we do.
As for the Tour - the Cookie monster is coming for the Green Jersey and that will be that!
Ben Knapp
Adelaide, South Australia
Tuesday, June 1, 2004
Robbie McEwen #2
Yes he is loud, arrogant and has a dose of the small man syndrome. But Robbie is symptomatic of the emergence of Aussies pro road cyclist. No longer the quiet achievers (Anderson, Stephens, Hodge, Sunderland, Jonker etc) toiling away for recognition. Today the Aussies are confident enough in their position to go on the offensive (some more offensive than others) in the way Robbie, and more constructively, Brad McGee have been doing. The green, pink and yellow jerseys of recent years speak for themselves so when they open their mouths people listen.
Clinton Bebb
Brisbane, Australia
Wednesday, June 2, 2004
Robbie McEwen #3
Frankly, I like Robbie McEwen's racing style. For whatever reason, sprinters seem to be the smack-talkers of the pro peloton, and Robbie is no worse than anyone else. He's confident, has a great palmares, a good looking wife, and a killer tan. The guy can afford to talk some trash. As for his tactics, there's no doubt that McEwen likes to rub elbows and really duke it out. I say keep it up. As long as he doesn't take anyone out, I don't see a problem with it. His style is unconventional, but that's often what it takes to win races. Plus it makes it a lot more exciting, which I like. What's wrong with a little drama in competition? For the McEwen critics out there, I can only refer you to the words of Harry Hogge (played by Robert Duvall), from the film "Days of Thunder." When rookie race car driver Cole Trickle (Tom Cruise) complains of getting "slammed into" during a race, veteran crew chief Harry tells him "No, no, he didn't slam into you. He didn't bump you, he didn't nudge you...he RUBBED you. And rubbin', son, is racin'." Ain't it the truth? Otherwise, it's just a fast bike ride, which is fine, but not something I would tune in to watch.
Sam Damon
Hanover, NH
Monday, May 31, 2004
Pavel Tonkov
Let's refrain from criticizing the man's appearance. That is not what determines his personality or his worth as an athlete. If people want to criticize the looks of cyclists, they should be required to start with Sean Eadie, apparently a nice guy and a good sportsman, although you wouldn't necessarily think it by looking at him. But Tonkov giving everyone the finger? Maybe it was a bit crass, but if it was intended to go to you, you probably got the message. It wasn't necessarily directed at you or any of his competitors, but at all the reporters, coaches, managers, DS's, and so on that said he was washed up and too old. Perhaps, for the sake of the children, it was a statement better left unsaid, but for all of those people to be able to criticize him as openly as they want, think of his unique finishing pose as his forum to tell those people what HE thinks of THEM. As a sports star, it's easy to be criticized and virtually impossible to ever fight back, regardless of the merits of your argument. Given that, if Ullrich tunes in to Cyclingnews, don't be too surprised if he flips the bird atop some monster climb in the Tour. Better stop making those fat jokes...
Sam Damon
Hanover, NH
Monday, May 31, 2004
Jan Ullrich #1
I agree, T-mobile will likely be one of the best teams in the TdF this year, but I fear the problems that could arise from too many chiefs and too few Indians. Look at the flap between Cunego and Gibo.
Carey Gregory
Advance, NC
Tuesday, June 1, 2004
Jan Ullrich #2
In 2003, Jan had a team that was thrown together at the last minute (not like the super team we will see at T-mobile this year), very little racing under the belt over the previous 12 months and still came close to winning.
If the Tour has so many contenders (Jan, Lance, Hamilton, Heras, Mayo, Basso) I can only see one rider/team who will be up to the task.
Go Jan!
Aaron Jabour
Sydney, Australia
Tuesday, June 1, 2004
Jan Ullrich #3
All the speculation and commentary on Jan Ullrich is interesting in a strange kind of way, but also pretty frustrating. We won't know how he'll perform this year until June, July and August. Good shape or not in Spring, Ullrich has always delivered pretty impressive results. Last weekend's top 5 finish suggests that he's getting in better shape and we'll see how he goes at the Tour of Germany and Tour de Suisse. Remember that Ullrich has said that he wants to work up to form in the first week of the Tour and hold that form for the Olympics - it's just not about the Tour.
Let's face it, the guy is a champion. His record speaks for itself since 1995: a TdF, a Vuelta, an Olympic gold and silver, two golds and a bronze in the World's TT championships, five seconds in the TdF and at least five podium finishes in World Cup races that I can think of. Ullrich probably hasn't made the most of his enormous talent, but he is still one of the greats of the last ten years. By the way, could anyone have beaten Lance Armstrong at the 2000 and 2001 Tours?
Rod Brown
Melbourne, Australia
Monday, May 31, 2004
Jan Ullrich #4
Jenny Craig is missing a huge sponsorship opportunity with Ullrich. Not because of the obvious (if sponsorship exposure is measured in square inches of real estate on a rider, there is no bigger than Ullrich's torso) but because no one seems to lose weight faster than Ullrich.
Can you imagine the commercial? (in my best German-but sounds like Ah-nold the Gover-nator). Cut to Jan in December. "Hi, I'm Jan Ullrich. Look at me in December as my belly attempts to fill in the gap between my chest and top tube."
Cut to July.
"Now look at me, it's July and I am as slim and trim as ever ready to come in second again at the Tour de France. Thanks Jenny Craig!"
Cut to Jan standing on the podium 2nd to Lance as a reporter asks him, "Hey Jan, you just came in second at the greatest bike race in the world! What are you going to do now?"
Jan, "Shut down the all-you-can-eat bar at UberBuffetWorld!"
Ullrich doesn't act like a leader and doesn't have the discipline of one. He is simply a very talented rider that wastes his talent instead of fulfilling it. Everyone complains about how Lance never races anything except the Tour de France. Oh yeah, what has Ullrich done for you lately?
Jayson M.
San Diego, Ca
Monday, May 31, 2004
Chris Horner
Mr. Danek must have a short memory. Chris Horner was a rider for Francaises des Jeux for several seasons. He not only cut the mustard as it were, but was as much a contender there, as he is state side. I think we would all like to see Chris, ride a few more seasons across the pond, and fly the colors again.
Larry Reeve
Breckenridge, Colorado, USA
Monday, May 31, 2004
Cycling among top five tested sports
Your article on drugs testing in the US lists cycling as the fifth most tested sport with 7% of tests.
What I'd like to know is whether these statistics have been adjusted for the number of participants in each sport. If cycling has only a third of the number of participants as track and field, then testing for cyclists would be at a similar rate.
Wouldn't this be a much more useful statistic to answer the question outlined in the opening line of the article? That is, whether cyclists are tested more thoroughly or frequently than other athletes.
Steve Rate
Dunedin, New Zealand
Thursday, June 3, 2004
Good point. I've not been able to turn up any figures for participation levels in cycling vs athletics. Does anyone out there have them? - Letters Ed
Cycling and hip replacement
In reply to Brian Lafferty's inquiry about cycling after hip replacement, I know three guys - all under 45 - who had total hip replacement surgery and returned to active cycling. One is placing well in a very competitive road racing category, one has returned to 24-hour mountain bike races, and one is back to avid recreational cycling. There are several options now for prosthetic materials and surgical procedures, and it's important to be well-informed and select a doctor who understands the patient's need to return to an active lifestyle. On recovery, it depends on the type of surgery but the folks I know were on a trainer within 6 weeks and on two wheels a few weeks later. So there's no need to limp around, live in pain, and screw up a bunch of other body parts through compensation - 20 mph rides are quite possible on a fake hip.
Nancy Parker
Golden, CO
Monday, May 31, 2004
Recent letters pages