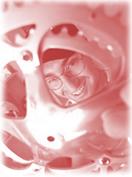 Ric Stern
View from the lab - Ric Stern's Tour de France sports science
British ABCC coach Ric Stern (www.cyclecoach.com) is a regular contributor to Cyclingnews' Form & Fitness section along with being a full time coach. Still an active rider when time allows, Ric will be providing a physiological insight into the challenges that face the riders in the Tour.
July 15: Stage 13 - Positive thoughts
Can't be bothered
Photo ©: Sirotti
A shortish, flat, transition stage greeted the riders today. The race should have been an easy stage before the onslaught in the Pyrenees. However, the heat, and the accumulated fatigue that the majority of riders will be feeling, in what is currently the fastest-ever Tour will have made the stage much harder than it should have been.
Yesterday, I suggested at the end of the column that today would be a bunch sprint - and it was, but it almost wasn't. This morning, reading the pre race comments of Robbie McEwen suggested he was heavily fatigued: "This is the hardest Tour I have ridden so far", and "I can't remember it ever being this intense every day" and (talking about the average speed of the race) "I could look in the paper but I can't be bothered."
Just caught
Photo ©: Luc Claessen

Generally, when someone say's "I can't be bothered" it's a clear sign that they're very tired, and may not be that interested in the outcome of the race any longer. This can then lead to a downward spiral in performance, which becomes self-perpetuating. You're not interested, so you miss vital moves or sprint finishes. These poor results then lead you to more negative self-talk, which further leads to poor performances, and this continues. Aim to stay positive and have positive - rather than negative - self talk.
So, when I read those comments this morning, I assumed that a break would go, and the Davitamon-Lotto team wouldn't chase because Robbie may not be up for the win. I was of course pleasantly surprised that Robbie was ok today and did a great sprint at the end. McEwen had suggested the team was tired in the post race interview, and that they did a great job working for him to bring the break back. When you have a good goal for the day it can be easier to motivate yourself to work harder. There becomes a reason to work hard, rather than wondering what you're doing (and then having a poor race).
Lance Armstrong (Discovery Channel)
Photo ©: AFP

With the heat again today, it was imperative that the riders kept their fluid intake up - as was discussed in yesterday's column. I've read a few reports of the riders losing quite a bit of fluid in the last few days and not being able to drink enough on the bike to replace all the fluid losses. This could have a serious impact on their performance, especially over the next few days.
Of course there was a long break away attempt in the race today, it's great to see the riders 'having a go' and trying for a stage win. It's a shame when a long break doesn't succeed after all the effort that is put into it. The amazing thing (for me) was the counter attack by Chris Horner (from the original break) and Sylvain Chavanel - it looked at one point that they may hold the peloton off, but they were cruelly caught just before the line, when they weren't working well together.
One thing is for certain; it won't be a bunch sprint tomorrow!
2005 entries - the Tour de France
Previous Cyclingnews features by Ric Stern