Latest Cycling News, February 17, 2009
Edited by Gregor Brown
Valverde prepares for legal battle in Italy
Spanish Champion Alejandro Valverde, 28, to meet the Italian Olympic Committee (CONI) in Rome
Photo ©: Franklin Tello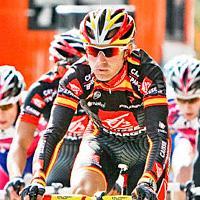 Spaniard Alejandro Valverde is readying himself for a legal battle with the Italian Olympic Committee (CONI) in Rome in connection to Operación Puerto. His newly appointed lawyer, Frederico Cecconi, requested a postponement of the hearing.
"I have another trial that day and it is impossible to be in Rome tomorrow. My request is well documented and I have already made contact by telephone with CONI to let them know the problem," Cecconi told Spanish newspaper AS.
The Italian Olympic Committee reportedly has linked DNA samples taken from last year's Tour de France – from the rest day in Italy, July 21 – to blood seized in the Operación Puerto investigation. In May 2006, Spain's Guardia Civil collected coded blood bags during its raid on the offices of Doctor Eufemiano Fuentes. (Read EPO blood bags attributed to code names.)
Ettore Torri, head anti-doping prosecutor of the Italian Olympic Committee, summonsed the Spanish Champion last week to appear in Rome yesterday for possible ties to the 2006 doping investigation. At the request of Valverde, it re-scheduled the hearing for Wednesday at 12:00.
Following Cecconi's request, the hearing will now take place Thursday at 17:00.
"There are many important elements to the defence of Valverde. We are talking about a Spanish cyclist tried by an Italian and for an alleged crime which, if true, it seems clear that it was not committed in Italy."
Coming up on
Cyclingnews will cover the 60th edition of the Dauphiné Libéré live as of stage 4 on Wednesday, June 10, at approximately 15:00 local Europe time (CEST)/ 23:00 Australian time (CDT)/ 9:00 (USA East).

WAP-enabled mobile devices: http://live.cyclingnews.com/wap/
Documents from Madrid's Court 31 link Valverde to confiscated blood via codes Valv, Piti and 18. Despite attempts in the past years, authorities have not been able to prove links or stop Valverde from racing.
Valverde began his 2009 season last week in the Challenge Mallorca.
Cecconi is the same Italian lawyer who represented cyclist Danilo Di Luca in the Oil for Drugs investigation in 2007. His legal offices are in Milan.
Cunego to Tenerife for training
Damiano Cunego races at the GP Etruschi
Photo ©: Roberto Bettini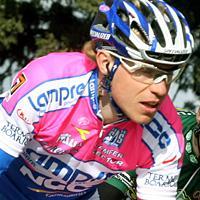 Damiano Cunego announced yesterday at the Team Lampre presentation that he will travel to the Spanish island of Tenerife for 15 days in March to prepare for the Ardennes Classics and the Giro d'Italia.
"We have been thinking about this for a few seasons. The altitude can provide a rider with some important benefits," Cunego, 27, told La Gazzetta dello Sport.
Cunego won the Amstel Gold and his third Giro di Lombardia in 2008. The Italian will aim for the Ardennes Classics again this April – specifically Amstel Gold and Liège-Bastogne-Liège – before he returns to Italy to attempt a repeat of his 2004 Giro d'Italia victory.
Cunego will race in his second event of the season starting tomorrow: the Volta ao Algarve, February 18 to 22. At the beginning of March, he will travel to Tenerife with teammates Paolo Tiralongo, Marco Marzano and Mauro Santambrogio. They will stay at Hotel Parador de las Canadas, situated at 2300 metres on the island's Teide volcano.
The 2009 Giro d'Italia will be one of the mostly hotly contested in years. Seven-time Tour de France winner Lance Armstrong added his name to the list of starters in October. Other favourites will include Ivan Basso, Gilberto Simoni, Danilo Di Luca and Carlos Sastre.
Cunego said that Armstrong and Basso will both be strong rivals and that he fears Armstrong the most. He is not as worried about long 61.7-kilometre time trial as when the route was first announced. He previewed the stage in Cinque Terre, May 21, and the technical aspects helped make up his desire to race the 100th anniversary of the Giro d'Italia.
"I only hope that there is a balanced playing field, otherwise those who have talked so much about transparency would be better to keep quiet." Last year after the Giro d'Italia, two of its key riders – Riccardo Riccò and Emanuele Sella – tested positive for doping.
Cunego will race the GP Insubria, February 28, and the GP Lugano, March 1, after Algarve. He will preview the Giro d'Italia stages of Monte Petrano and Vesuvio prior to the Tenerife camp, March 5 to 20. His programme after the camp and before the Giro d'Italia includes Milano-Sanremo, a preview of the Giro's Pinerolo and Alpe di Siusi stages, Amstel Gold, Flèche Wallonne, Liège-Bastogne-Liège and the Giro de Romandie.
Napolitano scores season's first in Spain
Danilo Napolitano of Team Katusha on the podium after his stage win in the Vuelta a Andalucía
Photo ©: Team Katusha

Italian Danilo Napolitano took his first win of the season in Spain's Vuelta a Andalucía Monday. The Team Katusha sprinter won ahead of Tom Veelers (Skil-Shimano) and Belgian Champion Jürgen Roelandts (Silence-Lotto) in the 169-kilometre stage one.
"It's easy to win with two riders like Filippo Pozzato and Gert Steegmans as a lead-out. You find yourself in the best position for the sprint without having to use any energy to battle for this or that wheel," said the rider from Sicilia.
Dutchman Joost Posthuma of Rabobank took the race leadership with his second place in the opening time trial and eighth place in stage one.
Napolitano won six races last year when he was under contract with Team Lampre. He signed with Russian team Katusha over the winter and is one of the main sprinters alongside Steegmans.
"My condition is better than last year. My weight is less and I'm faster. Now the main goal is to win as much as possible, starting from tomorrow [today - ed.]."
The Vuelta a Andalucía is a five day race that is in its 55th year. Today the race continues with a 164.2-kilometre stage from Vegas del Genil to Córdoba.
Dekker praises Posthuma's riding
Joost Posthuma
Photo ©: Bert Geerts

Joost Posthuma of Rabobank combined an eighth place finish in the first stage of the Vuelta a Andalucía yesterday with a second place in the prologue to gain the lead in the race's overall lead by two seconds.
"Joost has good legs right now and he rode particularly well," Directeur Sportif Erik Dekker said on the team's website.
On Monday in stage one, the 27-year-old was one of a group of nine who finished three seconds ahead of the main field, but he only caught up to that group within the last kilometre. Dekker praised his rider for his attentiveness.
"Finishing second by three-tenths of a second is frustrating," Posthuma said of the opening 7.3-kilometre time trial on Sunday.
He made up for it on Monday, though. "I was especially happy for the team. They supported me well the whole day and in the finale brought me forward perfectly. Without their work I would not have won this battle."
Dekker believes that Posthuma can go on to win the race and become the third Rabobank rider to do so. Dekker himself won it in 2001. The only problem he sees is in the final stage, which has a climb in the finale. (SW)
Clásica de Alcobendas suspended for 2009
Ezequiel Mosquera topped the 2008 Clásica de Alcobendas
Photo ©: Karpin Galicia

The organiser of the Clásica de Alcobendas will not run the Spanish stage race this May for "technical reasons." It has planned a criterium in the race's place this October.
The organiser had planned to hold the three-stage race May 8 to 10.
A criterium will be held this fall as a substitution. So the citizens of the Alcobendas "may enjoy the best cyclists in the international peloton," said the organiser. It wishes to hold the stage race again in 2010.
Ezequiel Mosquera of Karpin Galicia won the 2008 edition. (SW)
Road bike demos hit the UK
If you want a chance to see the latest 2009 model bikes in the flesh and try them out before you buy, you need to book yourself a place on one of BikeRadar's Bike Demo Days.
Numerous bikes will be available for you to thrash around the track. Technical staff from Cycling Plus, Procycling and BikeRadar.com will be on hand to help you find the right bike.
The first of the series kicks off this Saturday at Cannock Chase, England. To book yourself a place, go to www.bikeradar.com/demodays.
The dates for the rest of the series are as follows:
* 21 February, Cannock Chase, West Midlands
* 7 March, Afan, South Wales
* 21 March, Dalby Forest, Yorkshire
* 4 April, Glentress, Scotland

What you need to bring:
A utility bill and photographic identification (these can be provided by a parent or guardian for younger riders). If you have your own helmet and/or pedals and would like to bring them that's no problem. Otherwise, these will be provided.
There's a video on the Demo Days website showing you how to book the bike you want to ride.
(Additional editorial assistance from Susan Westemeyer)
(All rights reserved/Copyright Future Publishing (Overseas) Limited 2009)