News for February 11, 2001
Recent results and new features
Weightlifter in Belgian track World's squad
The Belgian pre-selection for the World Championships in Antwerp in September includes a female weightlifter as part of the sprint team. Ingeborg Marx was named along with former BMX champion Ellen Bollansée for the women's 500m time trial, however there were no candidates considered good enough for the men's sprint/time trial.
The championships will take place from September 26-30 in Antwerp, and Matthew Gilmore is Belgium's best chance for a medal. He will ride the points race as well as the madison, the latter with top road sprinter Tom Steels.
Pre-Selection
Men
Points race: Matthew Gilmore
Madison: Matthew Gilmore and Tom Steels
Individual pursuit: Frank Corvers, Van Loocke, Cédric Flasse, Verspeeten, Meeusen
Team pursuit: Frank Corvers, Van Loocke, Cédric Flasse, Verspeeten, Meeusen, Van den Abeele, Wouter Van Mechelen , De Fauw, D'Hont, Kevin Van der Slagmolen and Ruyloft
Keirin: Nachtergaele
Women
Pursuit: Wannijn, Van den Bossche and Van Damme
Points: Wannijn, Van den Bossche and Van Damme
500 meter TT: Bollansée, Marx, de Gueldre
Mercury holding steady - Koerts boiling
By Mark Cassley-Sharon, cyclingnews.com correspondent
Mark has been reporting for cyclingnews from Langkawi, where it's damn hot and damn fast, apart from the occasional cow. The first four days have seen the Mercury-Viatel team in good form, winning two stages and placing beefy Dutchman Jans Koerts in the yellow leader's jersey. How are they coping with the pressure of the leader's jersey and keeping the team focussed? Mark finds out...
The Mercury camp continues to have maximum levels of enthusiasm. The need to split the team between hemispheres has meant that the management team is relatively young and inexperienced. Commenting on the situation Gordon Fraser said, "Henk [Vogels] and I are the experienced members of the team and we try to help out as much as we can. We have been here before and know what it is about."
The Koerts factor has fired up the team. Each passing day that he remains in the lead is being treated as a bonus, which is yet to translate into paranoia about losing it. Koerts' arrival has given the team an extra barrel to its sprinting gun.
As Fraser describes, "Koerts has fitted into the team, but we knew he would. We talked with him about joining the team at this race last year. Some people said when we signed him he was too old, but then he goes and wins a stage of the Tour of Spain, and now look at he has been doing in this race."
Koerts is also taking some pressure off Fraser who is suffering with an injury to his left wrist sustained during a fall earlier in the race, and is glad not to be bearing the full weight of responsibility.
Frischi out for four weeks
Mountain bike star Thomas Frischknecht sustained a dislocated joint in his left hand in a road training accident February 7 and tells us he will be out of action for four weeks with his hand in a cast. Frischi will miss the Mercury Sea Otter Classic, but expects to be racing again by April.
The damaged joint had to be wired into place, and a ligament repaired. Frischi also required surgery for a cut on his chin.
While he won't be able to ride mountain bikes for a while, Frischi hopes to be back on his road bike next week. "The doctor said he will fix me a cast that allows me to ride a bike," he said in an email to Cyclingnews.
In other Frischi news, the 1996 world champ won't be riding a Ritchey steel frame this year, for the first time since 1990. Frames make up less than 0.5 per cent of Ritchey's business these days, so the Ritchey-Yahoo team is emphasising the Ritchey components, but Frischknecht will be riding a superlight aluminium hardtail built by Scott from Easton Scandium tubing. Friscknecht will also have a dual suspension bike available, for the first time. The rest of the bike will remain the same as ever: Ritchey components, SRAM drivertrain and Rock Shox forks.
Frischknecht's team-mate Martino Fruet will ride a similarly-equipped bike built around a frame from Italian manufacturer Wilier.
In a sad footnote to his email, Frishi tells us his friend Henrik Djernis has no contract for 2001, despite finishing sixth in the cross worlds. It looks like the end for Djernis' superb career, which includes four world championships (three MTB, one cross) and numerous podium placings at world and national level.
Strikes in Belgium?
The Belgian Cycling Federation (KBWB) has changed the prize money structure for races for elite riders without team contracts. But a lot of riders aren't satisfied with this new system.
A winner will get now 2.800 Belgian francs (70 Euro), but last year he would have received 3.400 (85 Euro). Marc Vanassche, last year winner of 5 races: "Even the prizes for the top 10 are less now. Okay, I don't have problems with giving money to more riders, but now number 10 gets 800 francs and number 30 300 francs. Not logical, because it's possible to get a place in the top 30 even when you don't finish." Vanassche expects action. Even strikes are possible, but he hopes the KBWB will change their decision. "Otherwise I expect next season several riders won't apply for a license anymore."
Pantani hits out. Again.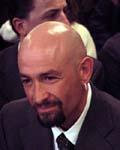 Marco Pantani
Photo: © Fotoreporter Sirotti
Speaking at the official launch of his Mercatone-Uno team, Marco Pantani has once again aimed scathing criticism at the judges and investigators responsible for his recent suspended sentence for 'sporting fraud' arising from his 60 per cent haematocrit reading after a crash in the 1995 Milan-Turin.
"I have been the victim of extreme cruelty and injustice," said Pantani, adding that, "I have hardly defended myself, except before journalists and television cameras."
"Now my lawyers will fight by me and will demonstrate that without tests nobody can be condemned, because I cannot be moderate with people who try to corner me."
16 nations for Vuelta Independencia Nacional
The 22nd edition of the Dominican Republic's premier race, the Vuelta Independencia Nacional, takes place February 20-27. Organisers are looking forward to an international field with riders confirmed from Brazil, Italy, Mexico, Colombia, Venezuela, Costa Rica, Puerto Rico, Guadeloupe, St. Maarten, Guatemala, United States (Miami, Buffalo, New York City). Teams are also expected from Panama, Martinique, Cuba, Haiti and Spain.
New US Cat1/2 team: ProCycles/GT
Based out of Massachusetts, ProCycles/GT is a four rider team, brand new in 2001, starting out small, but hoping to grow in size and support next year.
The team includes Joe Ackerman, who had several top finishes in 2000 including seventh in the Tour of Bermuda; Rodney Gearhart, a New England staple; Allen Horton; and Nathan Klippel, 1999 New York State pro mountain bike champion.
The team hopes to make a big mark in the New England racing season in 2001, and will be racing the American Cup Series, the Fitchburg-Longjso Classic, the Killington Stage Race and is hoping to gain an invitation to the GP Cycliste du Beauce.
Team Roster
Director: Christopher Li
Riders
Joe Ackerman
Allen Horton
Rodney Gearhart
Nathan Klippel
Sponsors
ProCycles Bike Shop
GT Bicycles
Mackey's Coffee
SmartFuel
Oakley
Bell Helmets
Profile Designs
Sixtufit Products
Oh My Gosh Designs
Cougar attacks cyclist
As if potholes and careless motorists weren't enough to contend with, a man riding along a dark road on Vancouver Island, Canada has been attacked by a cougar. He heard a clicking noise behind him, but didn't realise he was being chased by a mountain lion until it jumped on his back, knocking him from the bike.
A passing motorist saw the man fighting the big cat and used the bike to knock it off him. Local authorities say the cougar has taken to attacking people after being injured by a car a few days ago.
Recent results and new features on cyclingnews