News feature, February 17, 2007
UCI in contact with ASO
Prepared to meet but concessions need to be made by both sides
By Shane Stokes
UCI President Pat McQuaid
Photo ©: Shane Stokes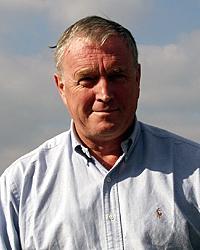 With time ticking down to the March 11th start of Paris-Nice and the Unibet/ProTour situation showing no signs of being resolved, the UCI and ASO have been in contact regarding possible talks about the issues.
While remaining fully committed to the ProTour project, Pat McQuaid has told Cyclingnews that he has been in communication with Patrice Clerc and is willing to sit down with him and others from ASO in order to attempt to find a resolution to the matter.
As reported on Friday, directeurs sportifs within the sport have expressed their frustration with the deadlock and have urged all sides to come together and work out an agreement.
"It would be my sincere intention that we would have some reason to move forward and we might make some progress. Both on the issues regarding Unibet and the rules and the bigger issue, which is the ProTour," said McQuaid.
On Wednesday L'Equipe printed an interview with Clerc which painted an uncompromising stance. "We are not afraid. The race [Paris-Nice] will take place," he stated. "Only a real war [ie outside cycling] could prevent this from happening.
"It [the UCI] wished to set up a commercial system which we consider illicit. It must now struggle with those contradictions, but that should not prevent a beautiful race from taking place. One should not penalize the riders, the teams, the public."
"Since 2004, we have clearly said that we don't want to be part of the ProTour, this system that we consider bad for cycling," he added later in the interview. "The teams know this. If the UCI can't keep its promises, it has to assume its responsibilities."
When asked by the journalist concerned if Clerc was currently in contact with the UCI, he suggested that this was not the case. "I understand that it [the UCI] prefers to put the dialogue on a legal level," was his sole response.
McQuaid, however, paints a different story. "I think it is wrong of him to come out with statements like that," he said on Wednesday. "It is very unfair and it is untrue.he knows that we have had communication in recent days. I wrote him a letter suggesting that we should meet and discuss the situation that we are in and try and find a way out of it.
"Not only that, he has responded to me saying that yes, he is prepared to meet me. Currently our two secretaries are trying to plan the actual meeting. So I don't know why he comes out with a statement such as that, when it [a meeting] is currently being worked upon. Making statements like that is wrong - he should be honest and straightforward."
McQuaid confirmed on Friday afternoon that he was still hoping that the opportunity to talk can be arranged. "We are waiting to confirm a meeting next week," he said. "I'm going to the Tour of California on Thursday so it would have to take place some time before then."
Concessions possible, but both sides need to make the gesture
ASO President Patrice Clerc
Photo ©: AFP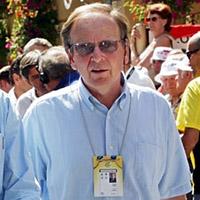 Last April working groups from both sides sat down and hammered out a preliminary agreement which seemed to have something to offer to all concerned. "Two of the things we were asked for were for the ProTour to feature 18 teams rather than 20, and also that the licences would be for three years rather than four," McQuaid said on Friday. "The UCI's response back was that we would consider both of these, but we wanted to know what ASO would do in return for these concessions.
"We asked what it could do to contribute to the branding of the ProTour series - for example, would it display the ProTour logo on the TV graphics or have it on the arches at the starts and the finishes of stages?
"For our part, we would be willing to drop the number of teams to 18 providing the teams agreed to that and it could be done over time, honouring those existing licence arrangements which were in place. The logistics had to be worked out but, in theory, the UCI was willing to do that. However ASO were not happy with what we had asked of them in return and things did not progress."
McQuaid says that the UCI is still willing to be flexible and to come to a mutual agreement with ASO and the other Grand Tour organisers. He has previously acknowledged that the ProTour is open to some tweaks but remains determined that the series will continue.
"I don't think that cycling can go back to a situation where the organisers can choose who they want to ride and on what basis," he said. "If you look at ASO for instance, when determining teams for Paris-Nice they selected one, Agritubel, which was far lower in the Europe Tour last year than Unibet. So it is not a sporting criteria that they are using, even though they are themselves claiming that the ProTour is not sporting and that it was set up for economic reasons.
"At the end of the day, the ProTour gives them the 20 best teams in the world. And what organiser does not want the best teams in the world? You have RCS coming out and saying that they will take 16 of them, and they have put a question mark around three of the others [in the ProTour]. Yet then they list a load of wild cards, some of whom... well, let's say that if you look at the problems that cycling has today with doping, and if we are trying to improve the image of the sport and the image of the ethics of the sport, certainly the selections of RCS seem not to be on ethical grounds, that is for sure." [McQuaid was speaking prior to the official announcement of the RCS wildcards for his races].
Cyclingnews recently spoke to David Millar in preparing a feature on the Scot to appear later this month. He offered the view that the ProTour gives safeguards in that the ethical requirements of its members are higher and more closely monitored than with the Professional Continental teams.
It could therefore be argued that selecting such squads in place of ProTour teams means that this extra insurance policy is lost. When this was put to McQuaid, he was in agreement. "Exactly. That is true, the ProTour teams are more closely monitored.
"I think the 20 best teams are what should be represented; this is the criteria on which the ProTour is based. The UCI will insist that the current 20 best teams in the world go into the best races, which is the 27 races of the ProTour Calendar. After that, there is some scope for limited wild cards."
UCI around a long time
Wednesday's L'Equipe interview quoted Clerc as saying that ASO had a much longer history in the sport. "The UCI is a relatively recent creation whereas the Société du Tour de France and that which preceded it practically provided the foundations of the sport of professional cycling. Our vocation is to organize races. In more than a century, I believe, we have shown that we are not bad at doing that."
McQuaid says this statement is inaccurate. "He mentioned in that article that the UCI is only a young entity, so to speak. To some extent I can understand him saying that because he doesn't come from cycling, he comes from a tennis background. But was he should look up as the history of it all; if he does that, he will see that the first Tour de France was run in 1903 while the UCI was founded four years prior to that. So he is completely wrong there.
"It is actually older than the Tour de France and so to come out with a statement like that, saying that they have been organising races for such a long time and they know more than the UCI does, is completely wrong. And it doesn't serve any purpose, either."
The next few days will decide which direction things head. Many within the sport want this deadlock to be resolved, and for cycling to move forward in a united and productive way. Dialogue is the key to achieving this essential goal; the hope is that the UCI and the Grand Tour organisers can come together and finally sort things out.
Cyclingnews' recent coverage of the ProTour-Grand Tours split
October 4, 2008 - New ASO chief to maintain values
September 26, 2008 - UCI declares peace, appoints new VP
August 30, 2008 - UCI re-signs five ProTour races
August 22, 2008 - ProTour: Bouncing back or lame duck?
August 19, 2008 - Stapleton analyses 'world calendar'
August 18, 2008 - Feedback on 'world calendar'
August 18, 2008 - UCI announces 'world calendar'
Cyclingnews' complete coverage of the ProTour-Grand Tours split