Tech News Flash – September 5, 2008
Edited by Sue George
Got tech? Send press releases, news, and tech questions to the Cyclingnews tech desk.

More team sponsorship news for the 2009 season
Garmin/Chipotle-H3O extends with Felt
By James Huang
Felt Bicycles has extended its sponsorship agreement
Photo ©: Felt Bicycles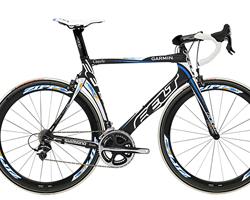 Felt Bicycles has announced that it has signed a three-year extension to supply the Garmin/Chipotle-H3O team through 2011. Frame models will include Felt's current F1, Z1, AR and DA carbon frames plus whatever else the company develops in the coming seasons.
The prospect of a top team staying on with a long-time bicycle supplier normally doesn't qualify as breaking news but in the current '"musical chairs" atmosphere that has become the world of professional cycling, such stability has become the exception rather than the rule. As compared with when Felt first signed on with the team, Jonathan Vaughters' squad has developed a markedly higher profile, managed to sustain its squeaky-clean image, and netted enormous success on the road which has included a team time trial victory at this year's Giro d'Italia and a fifth-place finish at the Tour de France by team leader Christian Vande Velde.
As such, speculation-fueled rumors that Vaughters would seek a hefty premium this time around that Felt might not be able to afford, but the two parties have obviously worked out an agreement that was amenable to everyone involved.
"The relationship we have with Felt is tremendous," said Vaughters in a press release. "Not only do they know their business better than any other, they work tirelessly with our riders and staff to push the edge of what's technologically possible. We are fortunate to work with such a progressive and passionate bicycle company."
"In one short year the team went from vision to reality and for us, we could not be happier," added Felt US president Bill Duehring. "JV [Jonathan Vaughters - ed.] has done a brilliant job of putting all the pieces together. Between the team's core message and its bona fide results, it is clear that Team Garmin-Chipotle presented by H3O is the new face of cycling. Felt is proud of this association."
In conjunction with this renewed agreement, Felt will expand its range of 'Team Issue" bikes that are available to consumers. Felt will offer three team replica models for 2009: the AR Team Issue, Z35 Team and F95 Team.
Additional equipment sponsors will include Shimano, Zipp, Oval Concepts, fi'zi:k and Vittoria.
Silence-Lotto on Canyon for 2009
By Jeff Jones, BikeRadar.com
Silence-Lotto will switch from Ridley to Canyon for 2009.
Photo ©: Canyon Bicycles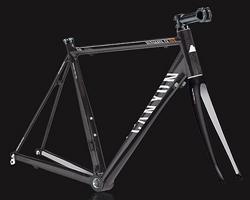 The Belgian Silence-Lotto team have announced that Canyon will replace Ridley as their bike sponsor for 2009.
Canyon is an internet-based German brand with a reputation for stiff carbon frames and attractively priced complete bike builds. The team, which includes Tour de France runner up Cadel Evans and new signing, Classics' star Philippe Gilbert, will be riding the Canyon Ultimate CF SLX road and Speedmax CF time trial frames. As compared to Canyon's current Ultimate CF flagship, the new SLX version reportedly shaves 100g on the frame alone and is also fitted with a lighter SLX-version carbon fork that tapers from 1 1/4" at the stem to a 1 1/2" at the crown.
Silence-Lotto is once again aiming at trying to win the Tour de France next year. "To accomplish this mission we were looking for the bike supplier with the best total package," said team manager Geert Coeman. "We had several technical demands for our future bike supplier. With the Ultimate in the super light SLX version and the new time trial machine Speedmax CF, we have found bikes fulfilling our needs."
For 2008, Silence-Lotto has been riding Ridley bicycles; however, the new Russian Katusha team recently announced its association with Ridley for 2009.