Tour de France Cycling News for July 8, 2005
Edited by Jeff Jones
"Frösi" looking good for Germany
By Hedwig Kröner in Nancy
Just in time for the Tour's entry into Germany, Gerolsteiner's sprinter Robert "Frösi" Förster shows that he is up to the challenge. Continuously within the first ten in bunch sprint finishes, his performances are steady and it might be just a question of time until he breaks through. Yesterday in wet and cold Nancy, he was lucky not to be involved in the crash that hindered top sprinters Tom Boonen and Robbie McEwen, and came over the line in third position.
"He was lucky not to crash over Mengin," Gerolsteiner DS Christian Henn told Cyclingnews after the finish. "Under the circumstances, this is a good achievement." And these circumstances weren't ideal... But the team director is hopeful. "Robert has been showing a constant form, just like in the Giro d'Italia. He's always a factor in the finishes, and rides well in this race. And he's been telling me that he feels good, and that this isn't any more difficult than the Giro."
The Germans in the Tour de France are of course looking forward to stage 7 from Lunéville to Karlsruhe, at the foot of the famous Black Forest. "Sure, it's special to drive into our country tomorrow," Henn said. "But we haven't picked this stage as our particular goal. We'll make sure that we're represented in the break - Wegmann, Lang, Wrolich, Zberg and Rich being the ones who will have to try and jump early." Henn knows that the chances of a break getting through to the finish aren't big seeing the stage's profile, but all depends on who's in it, and how big the group is.
"If we're in it, of course we won't have to work to catch the break, and Davitamon and Quick.Step do look at each other for a while before getting it together. Discovery will ride their pace until the gap is at 5-6 minutes, then the sprinter's teams take over: it's been like this the last couple of days. But if for example Davitamon has a guy in front too, then Quick.Step might not be able to close in on its own, especially if the break is bigger with about 10 riders and, say, FDJ is also in it." According to Henn, the different teams' objectives could also lead to a surprise finale tomorrow.
Finally, we asked him if the two German teams would maybe become allies in the aim of achieving a possible German victory in their home land, but Henn doesn't see that coming. "T-Mobile has been riding very defensively, they will not mingle in the attacks. Their goal of protecting Ullrich and Vinokourov until the mountains stands higher, although Vino has shown that he doesn't want to put aside his aggressive style altogether. But there was a climb before that finish too...", Henn explained. And the only climbs on the parcours tomorrow are within the first half of the race, leaving more than 150 kilometres of flat countryside before the finish line.
July 7 was the birthday of Erik Zabel, who will be greatly missed by the spectators if it comes down to a sprint finish tomorrow. T-Mobile will not be able to play that card, and the hopes of a nation will lie on Gerolsteiner's Robert Förster instead. Or on another of those young Gerolsteiner talents, eager to show their worth on home turf. Or on Jens Voigt, if he feels up to a "kamikaze" again... We shall see.
Gerolsteiner's Wrolich running on empty
Gerolsteiner's Paco Wrolich is having a hard time of it right now. "I've been dragging around with stomach problems for two days now. I can barely eat. It's especially bad with a stage like today (Thursday) where the rain and cold take a lot out of you anyway," he writes on his website, www.peterwrolich.at.
He lost contact with the peloton on the last climb. "I had to fall back, I had no power left. I hope my physical condition improves overnight." He finished the day 133rd, 2.27 down.
Courtesy of Susan Westemeyer
Altig on Ullrich, "I'm tired of his excuses"
Former World Champion and German cycling legend Rudi Altig, 68, says he is tired of Jan Ullrich's excuses for not doing better. "He earns €250,000 a month but doesn't give anything back to cycling." Altig noted that "Last year he won the Tour de Suisse, this year he lost it in the mountains and then they tell us, he is stronger than ever."
Furthermore, "Before the Time Trial, Jan said that he didn't have any more pain from his crash. Afterwards he said that it had affected him. I can't take that any more!"
Altig agreed with Eddy Merckx in doubting Ullrich's mental strength: "In his head he has to really want to beat Armstrong. Physically, he can do it. But I think Jan just doesn't enjoy his job enough anymore." He says that his criticism is meant to motivate Ullrich. "I like Jan. He can beat Armstrong. I want him to finally live up to his capabilities."
Courtesy of Susan Westemeyer
More post-stage 6 analysis
Lefevere thinks it was oil
Quick.Step manager Patrick Lefevere studied the images of yesterday's finishing sprint crash carefully, and he is convinced there was oil or another substance on the road. "It wasn't to be avoided; the road was like an ice-skating rink," he told the Belgian VUM papers. "It wasn't the corner that caused it, nor the pedestrian crossings either. I've seen clearly how the riders fell before the white lines of the crossing. Also, one of the Phonak riders tried to get back on his bike and slid right away. There was obviously something on the road which made it very slippery. Oil, fuel, something."
Sergeant tired of it
Davitamon-Lotto directeur sportif Marc Sergeant is getting tired of the other teams' tactics in the first week, which put all the pressure on his team and Quick.Step to chase the breaks. He also commented on the dangerous finale of yesterday's stage, which caused a mass pileup in the peloton. "I had scouted the last kilometres in details.I knew this was something that could happen: pedestrian crossing, bends and rain. It was a deadly mix. Unfortunately, they went down.
"Robbie was where he had to be but it led to nothing. I think the boys did a lot of effort getting that break back from eight minutes, but it will be the last time we did this. I'm really tired of it. Those teams are always sending men ahead. They have a sprinter there but they never get to the sprint. I mean if you bring a sprinter to the tour you have to ride for him too. We have a good understanding with QuickStep, but I point at Hushovd and Crédit Agricole. They're always quick to jump with things and then in the end they draw the card Hushovd. Without the rain and the crash it would have been a sprint between Robbie, Boonen, and Hushovd."
Merckx: "These things happen"
Axel Merckx (Davitamon-Lotto) told Belgian Radio1/TV1 that it was chaos on that last corner. "It was a hectic finale. The first time in the rain, in the centre of town, a bend with a pedestrian crossing, I think about thirty guys went down. Everyone was on foot, no-one could pass. The sprinters were on the ground.
"Besides that I had a good day, I did my work before and after the climb. We did everything for it to finish in a mass sprint. We did our job, there's no blaming ourselves. Robbie and Tom were in the front so Robbie definitely had a chance, but those last hundred metres were so slippery.
"It's a pity for the guys who have ridden on the front. You can discuss this till you're blue. With the rain the risk was so much bigger. It's the Tour and these things happen."
Injury update
By Tim Maloney, European Editor in Nancy
Allan Davis (Liberty Seguros) crashed in yesterday's big pile up. He was one of the first to hit the deck. When he got back to the hotel he found he had a big bruise on his right leg and up to his buttock so he is pretty beaten up
Stuart O'Grady (Cofidis) also went down, but didn't get hurt badly because he was able to slow down before he hit the ground. The same was true for Robbie McEwen (Davitamon-Lotto). Both he and Tom Boonen managed to avoid serious injury
David Zabriskie (CSC) is hurting - he's now paying the toll for the crash in the team time trial. He lost seven minutes yesterday, mostly on the final climb when the peloton punched the pace. DZ is taking it day by day. He hopes to contribute to the team and hopes that he can recover during the rest day before the mountains start
Jan Ullrich (T-Mobile) doesn't appear to have any serious consequences from his crash before stage 1, but to make sure, he has called in his acupuncturist John Boel who is doing daily acupuncture treatments.
La Francaise des Jeux not only had Mengin crash, but also Cooke, McGee and Gilbert went down right behind him. Nothing worse than scrapes and bruises for the three, but Mengin bruised his face when he slammed into the handlebars.
There were no crashes among the Discovery Channel team. Their run of amazing luck continues.
Fantasy Le Tour - time is running out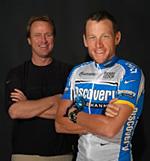 Specialized shades
©: Specialized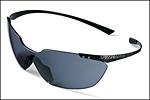 fi'zi:k saddles
©: fi'zi:k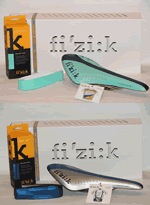 The Trek Madone 5.9
©: Zapata Espinoza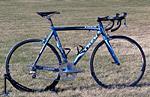 Bontrager wheels
©: Bontrager

Speedplay pedals
©: Speedplay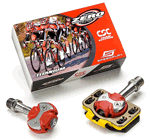 Fassa Bortolo Giro helmet
©: Giro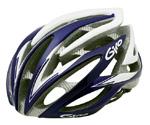 DMT shoes
©: DMT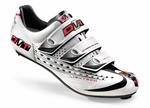 There is still time to join in the fun, but you've only got until Sunday morning 0800 GMT/UTC to enter your teams! We are delighted to confirm that CTS are offering 6 months of its Signature coaching package this year to the lucky runner-up. Through the training you'll learn how to reach higher levels of physical performance and a more in-depth understanding of the techniques, skills, and demands of the sport. To account for the increased attention your performance goals require, CTS allocate two hours of coaching time at the Signature level. This includes a balance of schedule review and modification, phone conversations, and email correspondence. Typically, Signature members call their coach twice a month and communicate via email twice each week. It's a great prize to help you reach your own personal peak this year. These are just some of the great prizes on offer in this year's game.
Prize list
There are over 49 prizes in this year's game. Be a professional team manager for the 2005 Tour de France. Based on the live racing action, you will take up the challenge of using your knowledge and tactical skill as a race team manager to compete with managers from around the world. Follow the races live and use your skill and knowledge to win prizes.
First prize - a TREK Madone Discovery Team bike worth $7700 USD.
Stage by stage prizes - Specialized - 21x pairs of sunglasses
Runner-up prizes
- Bontrager - 2x pairs Bontrager Race X-Lite Aero wheels, 1x Race X Lite OS handlebars, 1x Race XXX Lite OS carbon stem, and 1x Race X Lite Pro saddle.
- DMT - 3x pairs of Flash shoes
- Speedplay - 4x pairs of CSC pedals
- CTS - Signature coaching package
- fi'zi:k - 5x Team issue Arione saddles
- Giro - 9x Atmos Helmets in Discovery, Rabobank & Fassa Bortolo team colours
Tactics
Read some of our previous Le Tour game winners recommendations for your team selection strategy. Go to the downloads section to find out more.
How to play
You can begin creating your team/s now. You can play the first 8 stages for FREE! We will be adding additions to the startlist on a daily basis. The Tour games are easy to play, all you need to do to manage your own team is select 15 riders from the live start list then select 9 of these riders to race each day throughout the Tour. You score points according to how well each of the riders place each day in the Tour. So try your team today and see if it's for you. It's a great way to follow the Tour. Create your teams now at fantasy.cyclingnews.com
Good luck!
The Fantasy Cyclingnews Team
(All rights reserved/Copyright Knapp Communications Pty Limited 2005)