Skilled Geelong Bay Classic - NE
Australia, January 2-6, 2002
Sponsors page
The 2002 Skilled Geelong Bay Classic is proudly brought to you by the following sponsors:
Skilled Engineering
Skilled's diversity today would astound all those who had any involvement in the early days of the company in the 1960s. With around 6000 clients in Australia and New Zealand, Skilled has people in industries as diverse as manufacturing, railways, communications, mining, construction, banking, food processing, oil and gas, education, health care, warehousing and transport, clerical and hospitality.
The occupations of Skilled people include trades people, process workers, nurses, teachers, technicians, warehouse personnel, railway workers, riggers, chefs and waiters, nurses, schoolteachers, administration staff, bank tellers and professionals.
With over 10,000 employees and 60 offices across Australasia, the continual success of Skilled, reflects the trends in the Australian workplace that have been getting steadily stronger. The need for greater workforce flexibility, the never-ending call for greater efficiencies, and the increasing pressure for management to focus on core businesses all combine in favour of Skilled.
Website: www.skilled.com.au
City of Greater Geelong
The City of Greater Geelong is the largest municipality in Victoria with a staff of 1,800 servicing 200,000 residents through more than 100 services, programs and projects.
Covering an area of 1,240 square kilometres, Geelong is the leading industrial centre of Victoria's southwest and is home to more than 10,000 businesses employing more than 78,000 people.
Geelong has all the modern amenities of a large city, including comprehensive health, community and educational facilities, an established and expanding economic base in large-scale industry, small business, tourism and agriculture, as well as a diverse and vibrant cultural life. But perhaps most importantly, Geelong has one of the healthiest and most affordable living environments in Australia.
Website: www.geelongcity.vic.gov.au
Crown Casino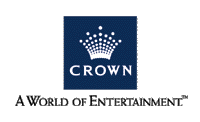 Website: www.crowncasino.com.au
Jayco Caravans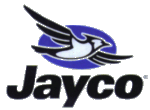 Website: www.jayco.com.au